Bespoke lighting feature for London design studio
The Light Lab specialise in realizing intricate and unique lighting designs. Over the past 12 months, the team has been working hard to bring design concepts to life; creating exquisite bespoke lighting for commercial office spaces.
Our linear LED product 'Glowline' has always been a firm favourite for office lighting and in the past 18 months we have developed the product to manufacture a curved Glowline – resulting in a simple, clean design that adds a stylised and contemporary feel to any commercial office space.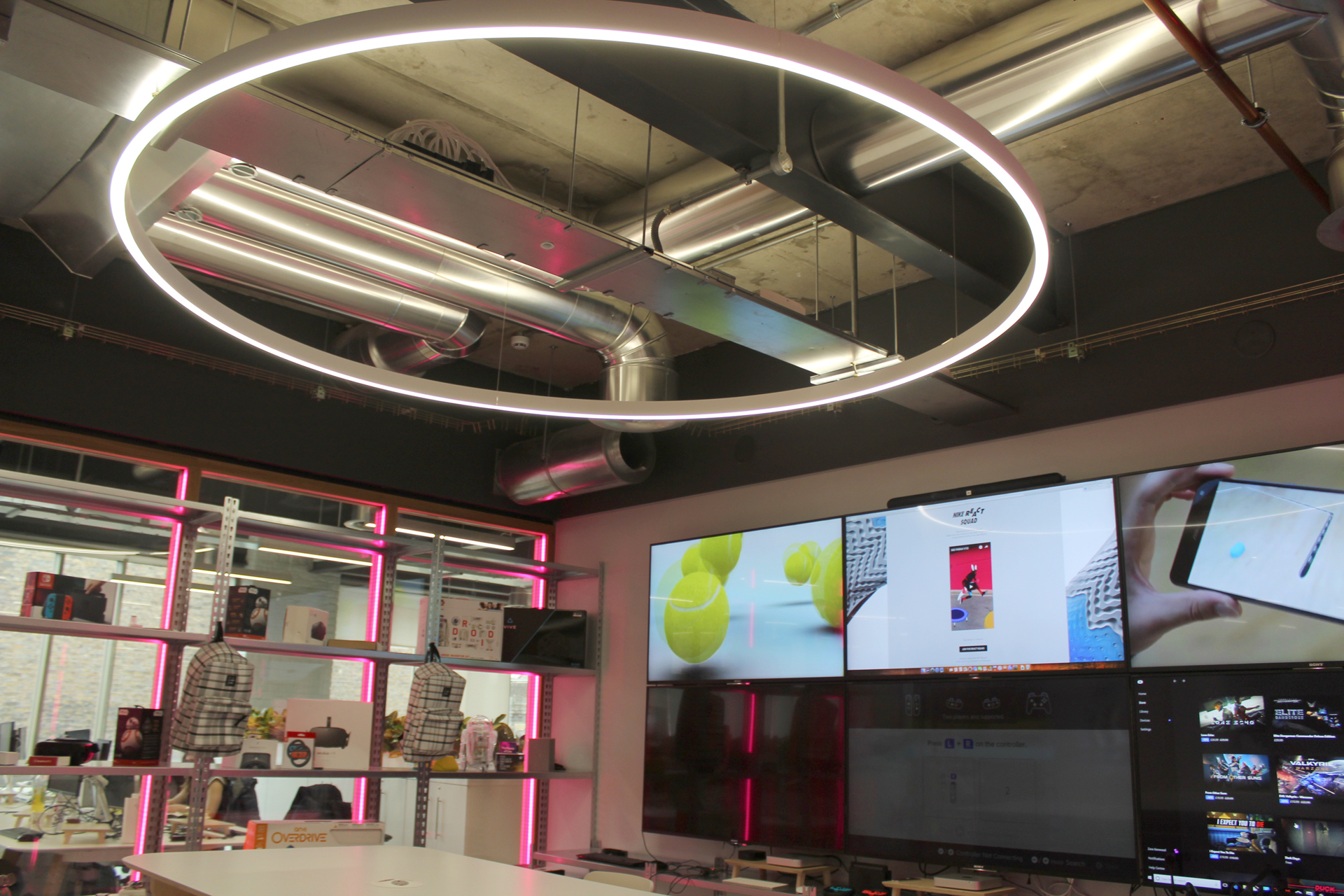 A recent curved Glowline installation that The Light Lab designed, manufactured & installed in the meeting room of a London based design agency. Made from laser cut diffused frosted acrylic, high ouput white LEDs and bespoke curved metalwork and suspended from the ceiling with 2mm steel cables (which can also be used to supply the power) the lighting feature complements the existing contemporary style of the room, using a simple curve of light to create an ambient centre piece for the meeting space.
Glowrail for Camden office reception
The Light Lab brought a high end finish to the striking, bronze walled reception area at the new commercial development by Ben Adams Architects at Jamestown Road, Camden.
We manufactured 3 identical bespoke lit handrails, using our Glowrail product, with a gold powder-coated finish and seamless integrated LED, to complete the design of this contemporary reception area.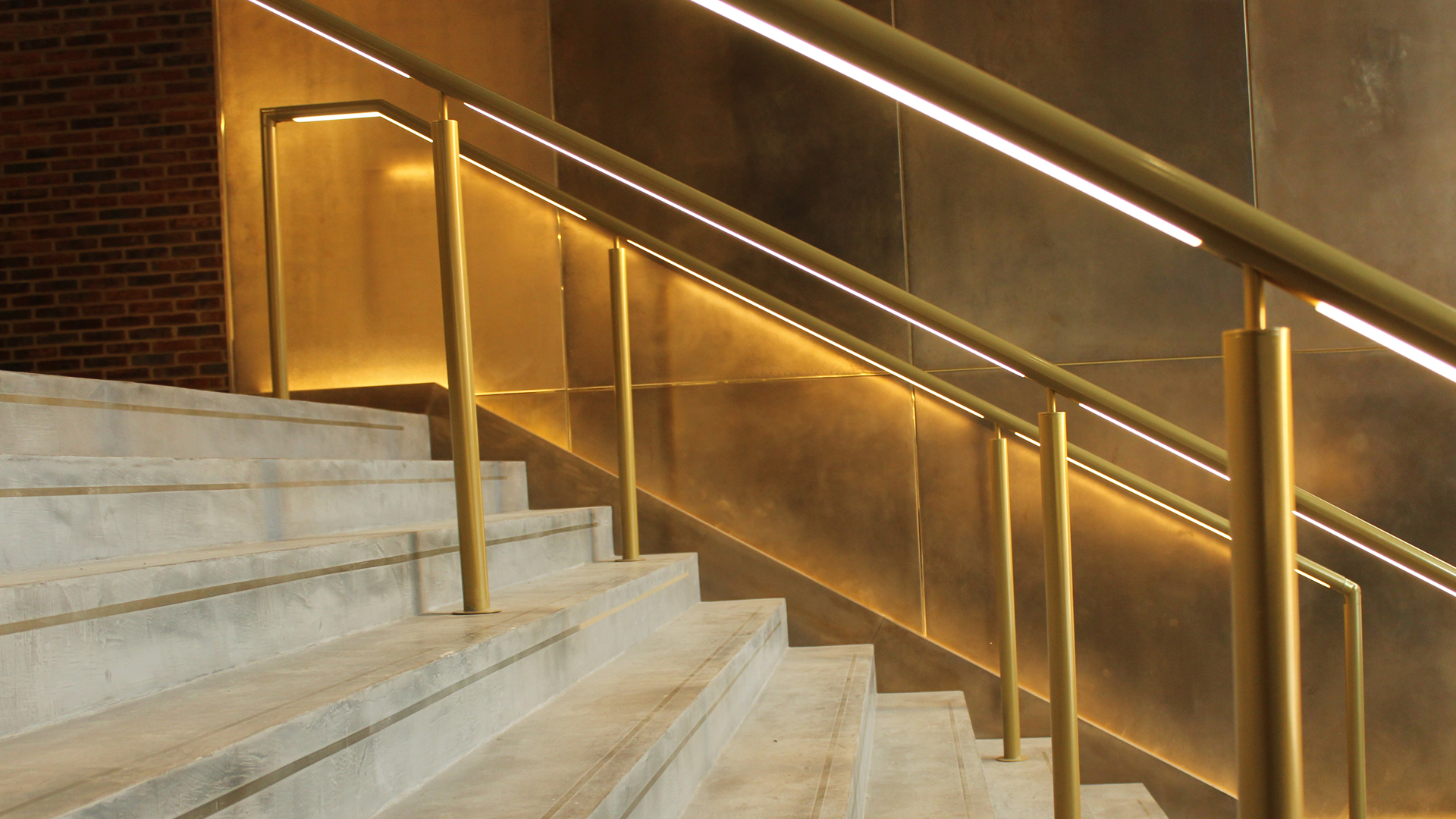 Bespoke chandelier for commercial office atrium
The Light Lab manufactured and installed a striking bespoke atrium lighting feature at the commercial office development at Arthur Street, London – realising initial design concept by Morrow & Lorraine Architects & lighting designers Studio Fractal. We fabricated custom extruded and rolled aluminium extrusion into complete rings of 4 different sizes with an anodised finished to match the brass trims used throughout the atrium.
Our team then installed the rings, suspended from the ceiling in specific individual positions and orientations to create an intricate interlocking pattern and an eye catching atrium feature for the office reception area. The lift lobbies adjacent to the atrium also use the same profile and finish for the linear wall lights providing a halo of light and ensuring design consistency. In addition our LED trimless panels are installed above the entrance to each liftcar.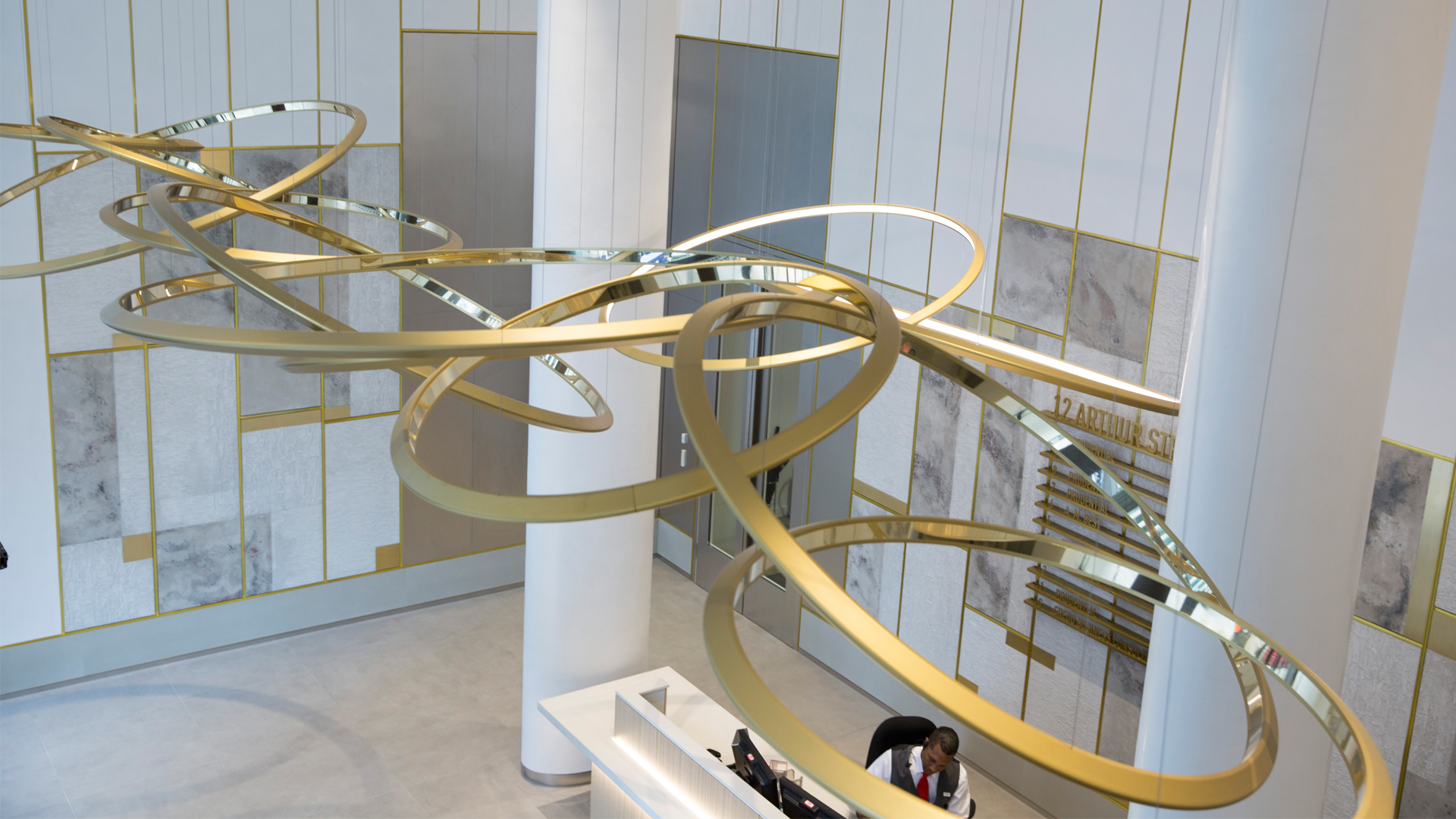 Bespoke lighting for Adobe HQ refit 
We contributed bespoke lighting to the Adobe office refit at the new White Collar Factory building in Old Street. Working to initial concept by COMO Group, The Light Lab designed, manufactured and installed several elements of bespoke lighting for the new offices. The first part of the project was a bespoke lightbox pendant feature, suspended in the centre of the stairwell, connecting the first and second floors of the Adobe office.
The second element was bespoke manufacture and installation of recessed Glowline-Inground, drawing a continuous line of light from the entrance, to the reception area and throughout the office common area.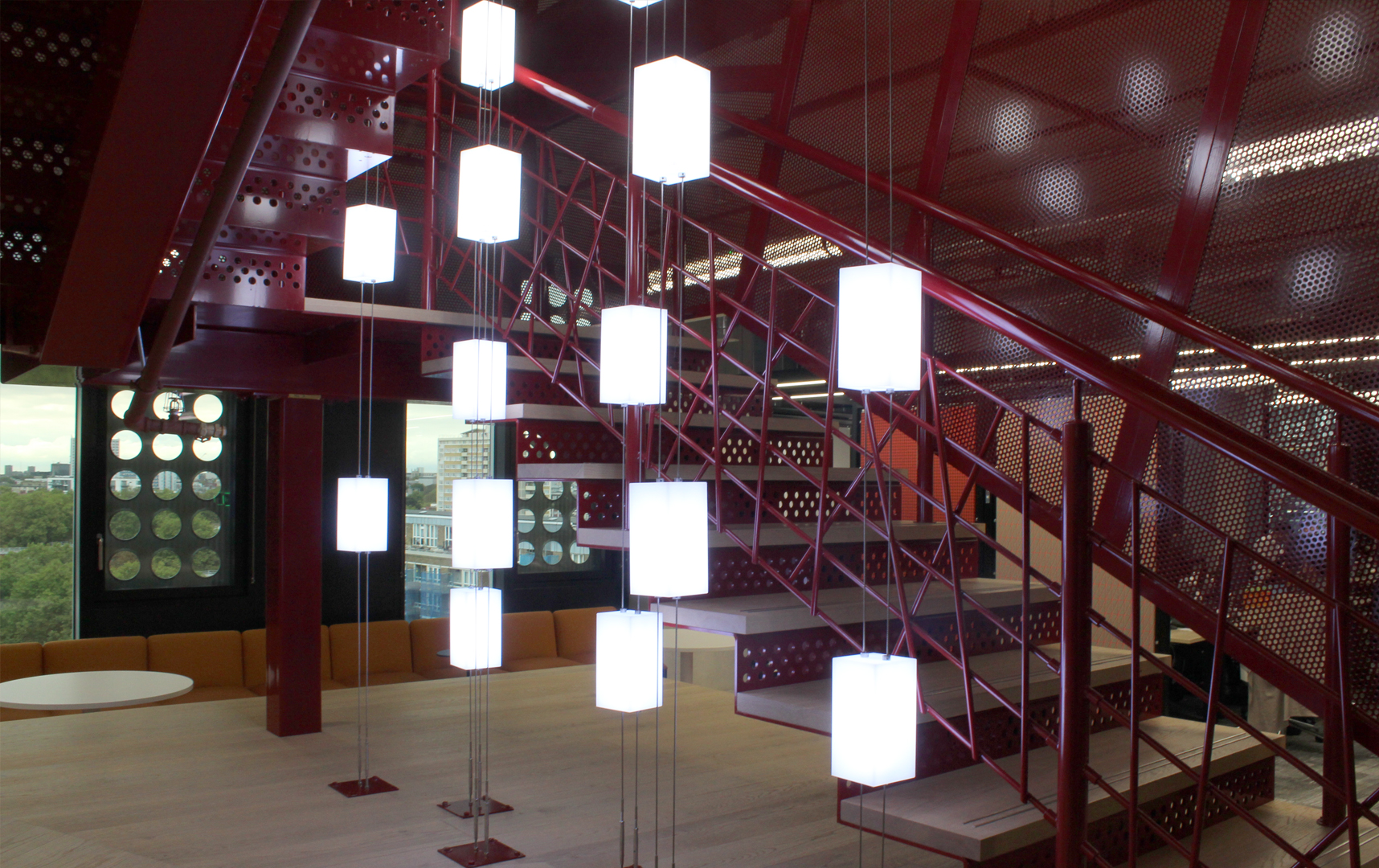 Author Ellen Murphy
Category