In 2017, The Light Lab completed their largest US project to date; the design and manufacture of 'Skyscape', a bespoke light art installation, spanning the length of the ceiling at the new west end concourse of the Moynihan Train Hall, Penn Station, New York City.
The new West End Concourse was officially opened in June 2017, connecting the old station with Moynihan Station, with the main aim to ease congestion in general and becoming an essential link when the Moynihan station transformation is fully completed in 2020.
The initial concept for the illuminated ceiling by SOM architects, was to "create a fully animated digital sky in a variety of different media with edge lit glass fins, back lit ceilings and digital media screens". This design was realised by The Light Lab using our bespoke edge lit glass product Spectraglass™ and working alongside light artists Studio miriamandtom, to create an animated and columinous sky scene that drifts across the Spectraglass fins, to bring the illusion of the sky and an 'above ground quality' to the previously dark, underground transit tunnel.
In the past 12 months, Skyscape has received rave reviews from commuters and great acclaim within the lighting and architectural industries;  shortlisted for a 2017 DARC Award and also winning a 2018 NYC Masterworks Award for 'Best New Infrastructure'.
One year one from the project launch, the feature has required zero maintenance and continues to provide a calming feel to people's otherwise stressful daily commute.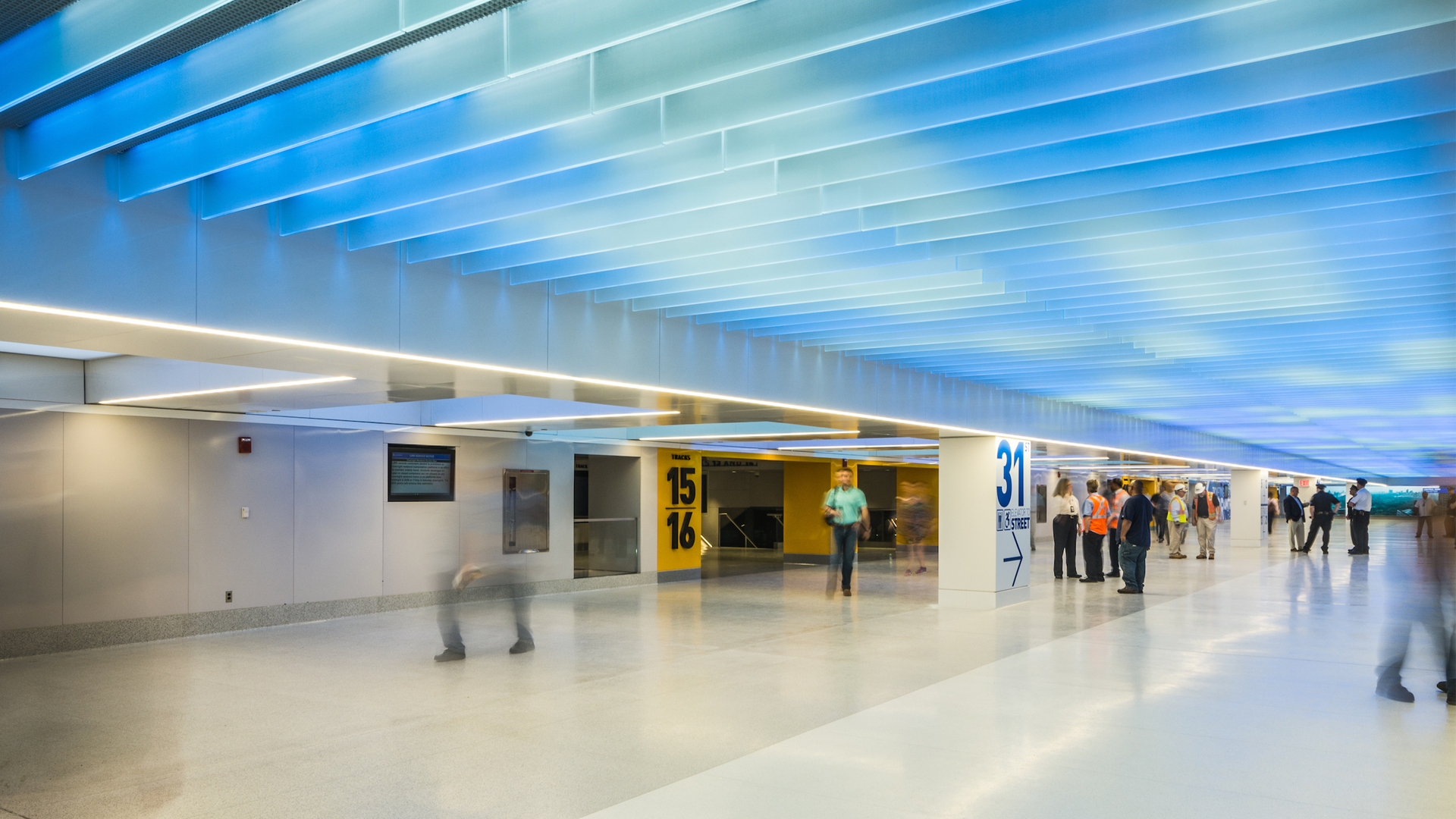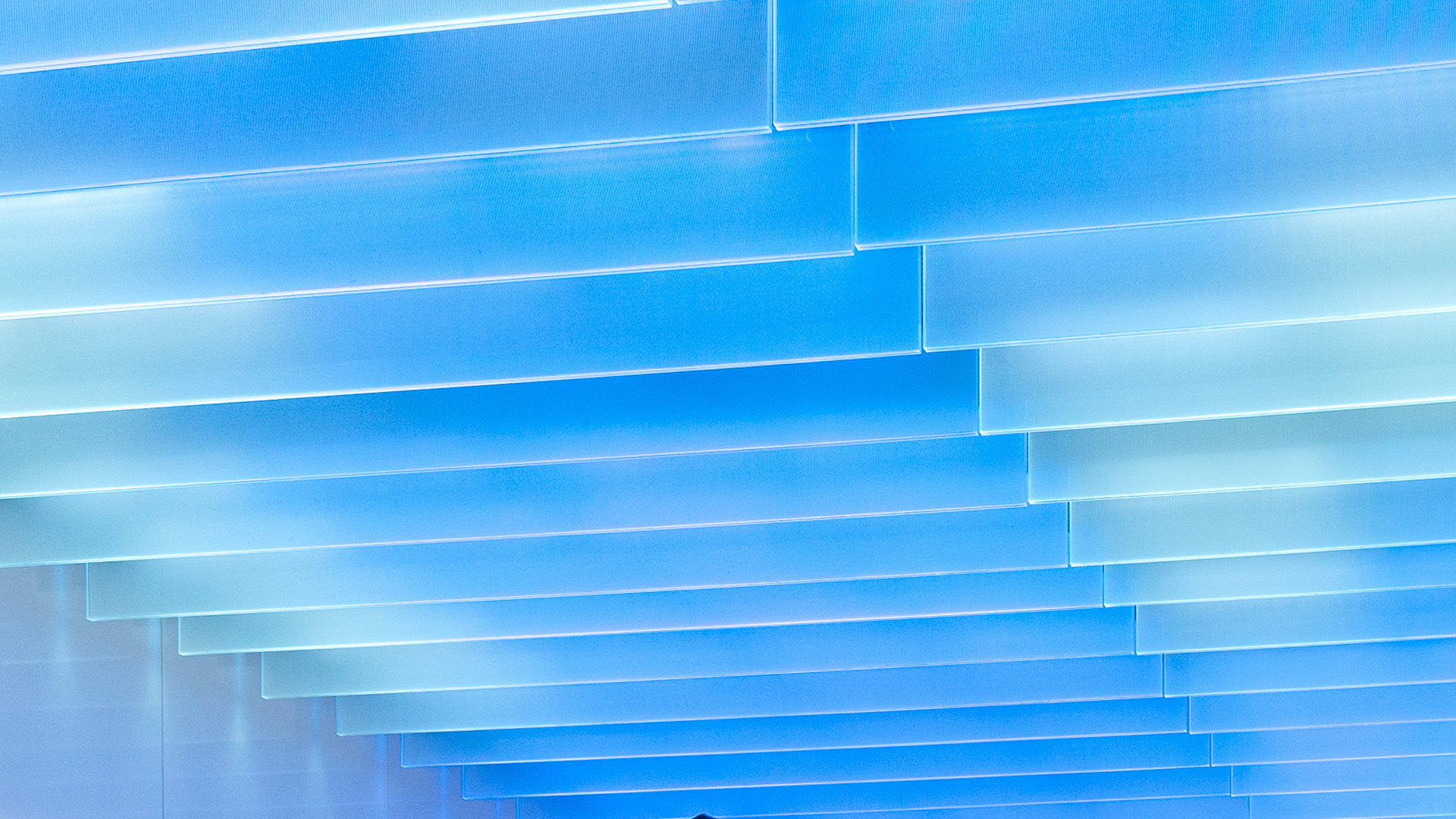 Author Ellen Murphy
Category