The 2018 Municipal Art Society of New York (MAS) MASterworks awards have selected the new westend concourse at Penn Station as 'Best New Infrastructure' – to be presented at the Celebrating the City: 2018 MAS Awards on 11th April in New York City.
Founded in 1988, the MASterworks Awards pay tribute to some of the city's most iconic buildings and local gems completed in the previous year.
The awards jury was made up of some prestigious names in the architectural/design industry, including Dan Allen, Principal, CTA Architects P.C. & President, Historic Districts Council & Amy Freitag, Executive Director, J.M. Kaplan Fund – so we are thrilled to see Penn Station being recognized for the overall Phase 1 redevelopment by SOM , featuring our bespoke design and manufacture of the Spectraglass ceiling in the westend concourse. This has been an amazing project to work on and has led to several more exciting opportunities for our Spectraglass product in the USA, continuing our global growth in lighting design.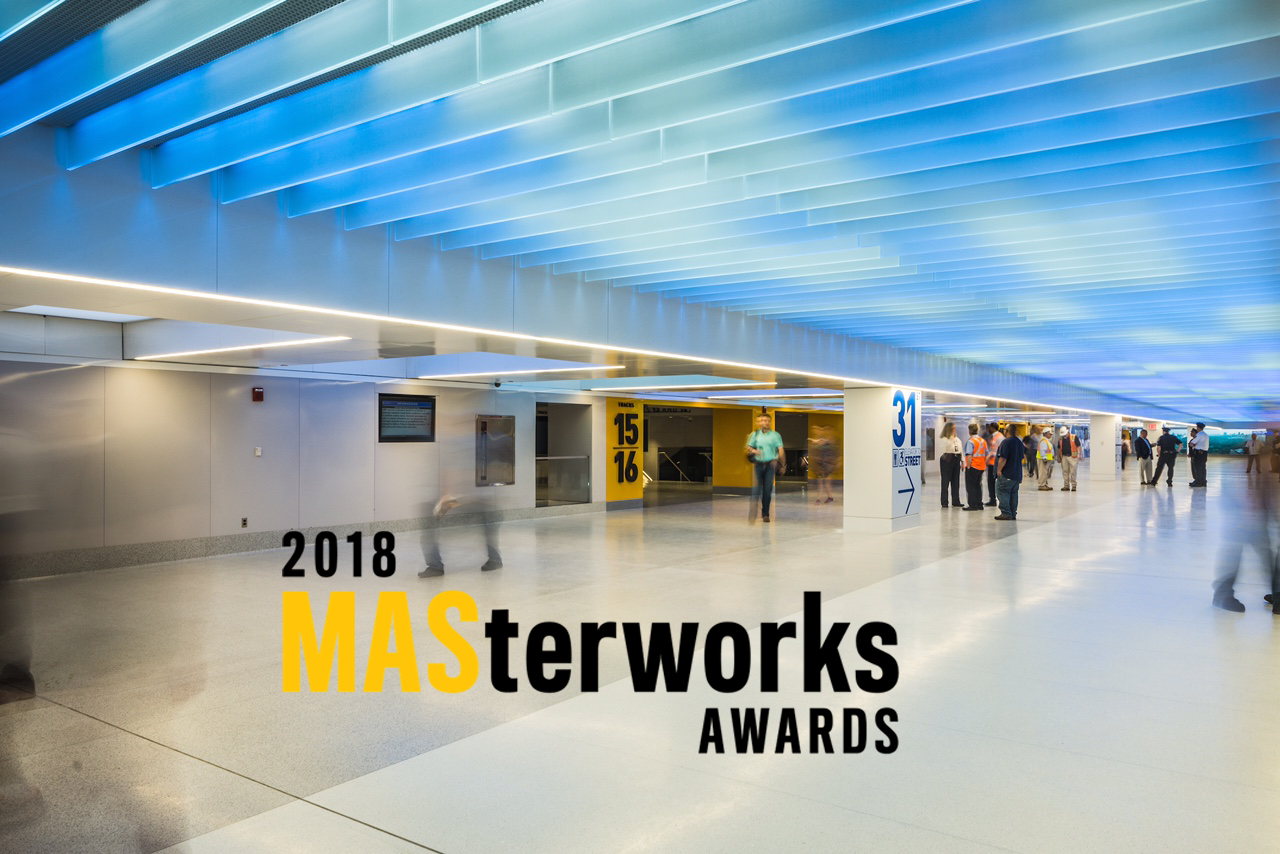 Author Ellen Murphy
Category