We supplied various bespoke light fittings to the refurbishment of PWC at 1 Embankment Place; set in a unique position, constructed above the existing Charing Cross Station
The project was overseen by lighting designers Chapman BDSP & Architect TP Bennett, with The Light Lab acting as one of several luminaire suppliers.
"Linear LED fixtures run continuously on each side, using existing wireways and control forms, lighting across the barrels. Interspersed are additional fixtures, which illuminate the ribs that span the ceiling at intervals. Because of the obstructing metalwork, The Light Lab made special fittings that run in 300mm sections to sit across the rib. "The ceiling was originally lit with cold cathode and we were able to improve the light levels substansially"
Graham Large Head of Architectural Lighting Design at Chapman BDSP
The project has now been awarded the 'BREEAM Outstanding' rating with a score of 92.18%, which is the world's highest ever BREAAM rating achieved by a building.
The Light Lab supplied the following bespoke lighting:
Low Output single channel, LED Panels, Glowline, Spectraglass, Lumos Linear fittings.
Our LED Panels are used as illuminated risers on the main staircase: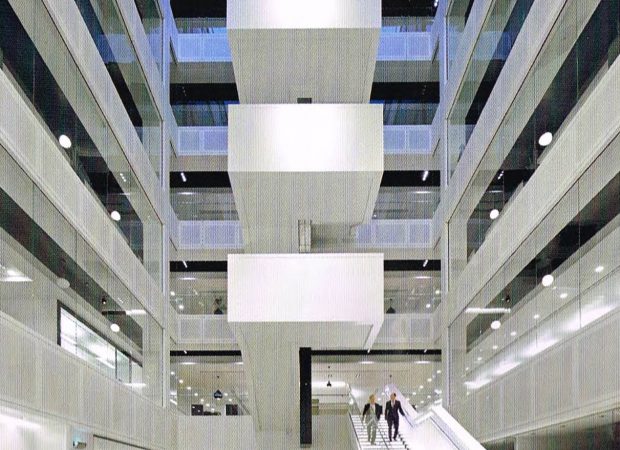 Our Low Output single channel fittings are used in the ceiling fixtures.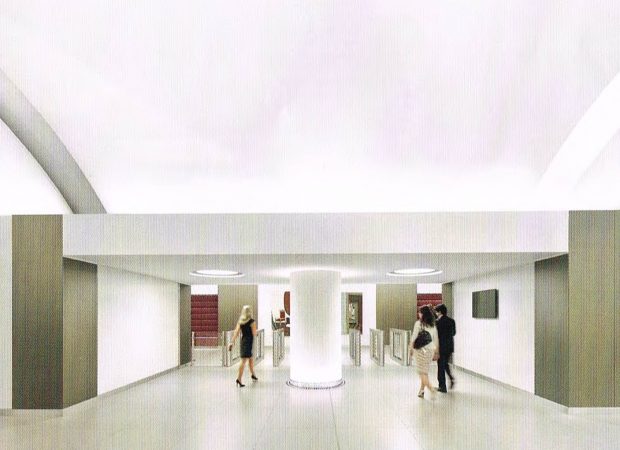 Our Spectraglass edge lit glass panels was used in the cafeteria for decorative detail.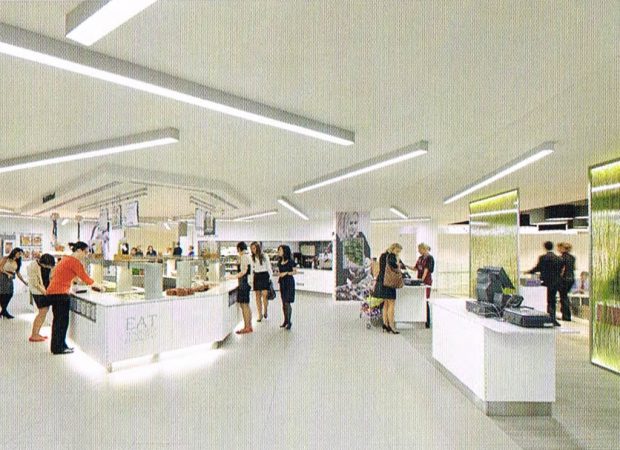 Glowline is used as lighting detail in the office walls: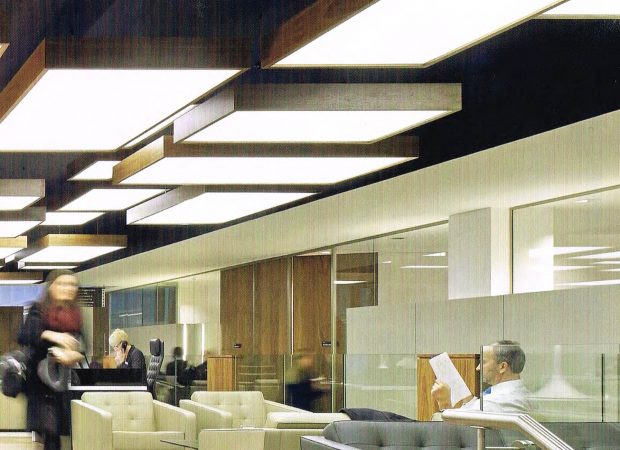 Lighting Magazine March 2014 feature on PWC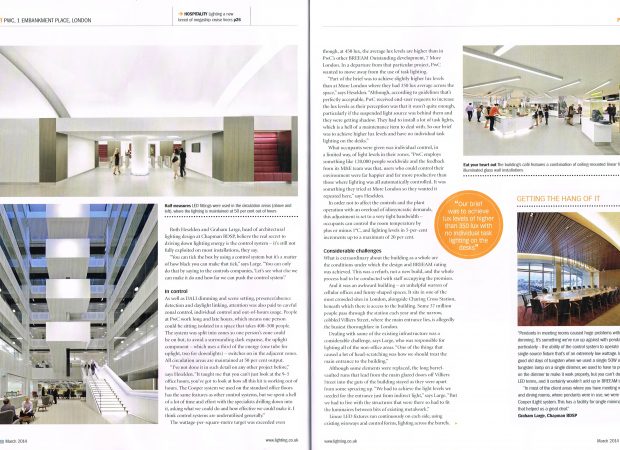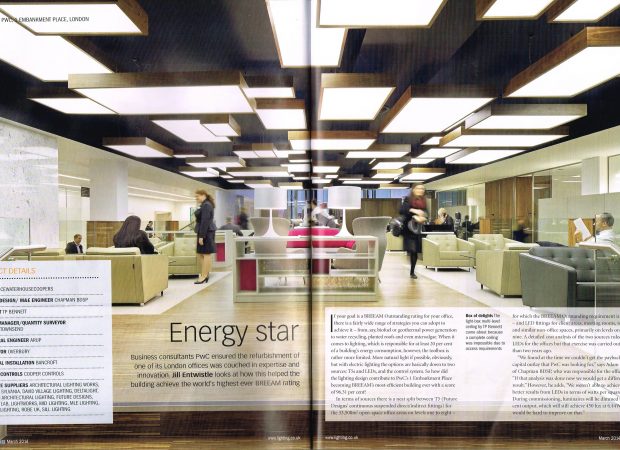 Author The Light Lab
Category