Few features can transform an interior as quickly or as effectively as a statement light. Adding to the look of a space by day and dramatically altering the feel of a space by night, bespoke chandeliers for commercial spaces and private villas can help create a look that screams style and sophistication.
To help you get the luxurious look just right, here are seven things to consider when choosing the perfect statement piece for your home or workspace.
Size
The first thing you'll need to consider before commissioning your new statement lighting feature is size.
Bespoke chandeliers for commercial offices and private residences can be built to almost any dimensions. Whether you want to add a subtle accent, or make a bold and beautiful statement, you first need to decide just how much of an impact you want your feature to make.
In general, the bigger the room, the bigger the chandelier should be. However, sometimes a number of artistically arranged smaller lighting features can look just as special as a single, large centrepiece.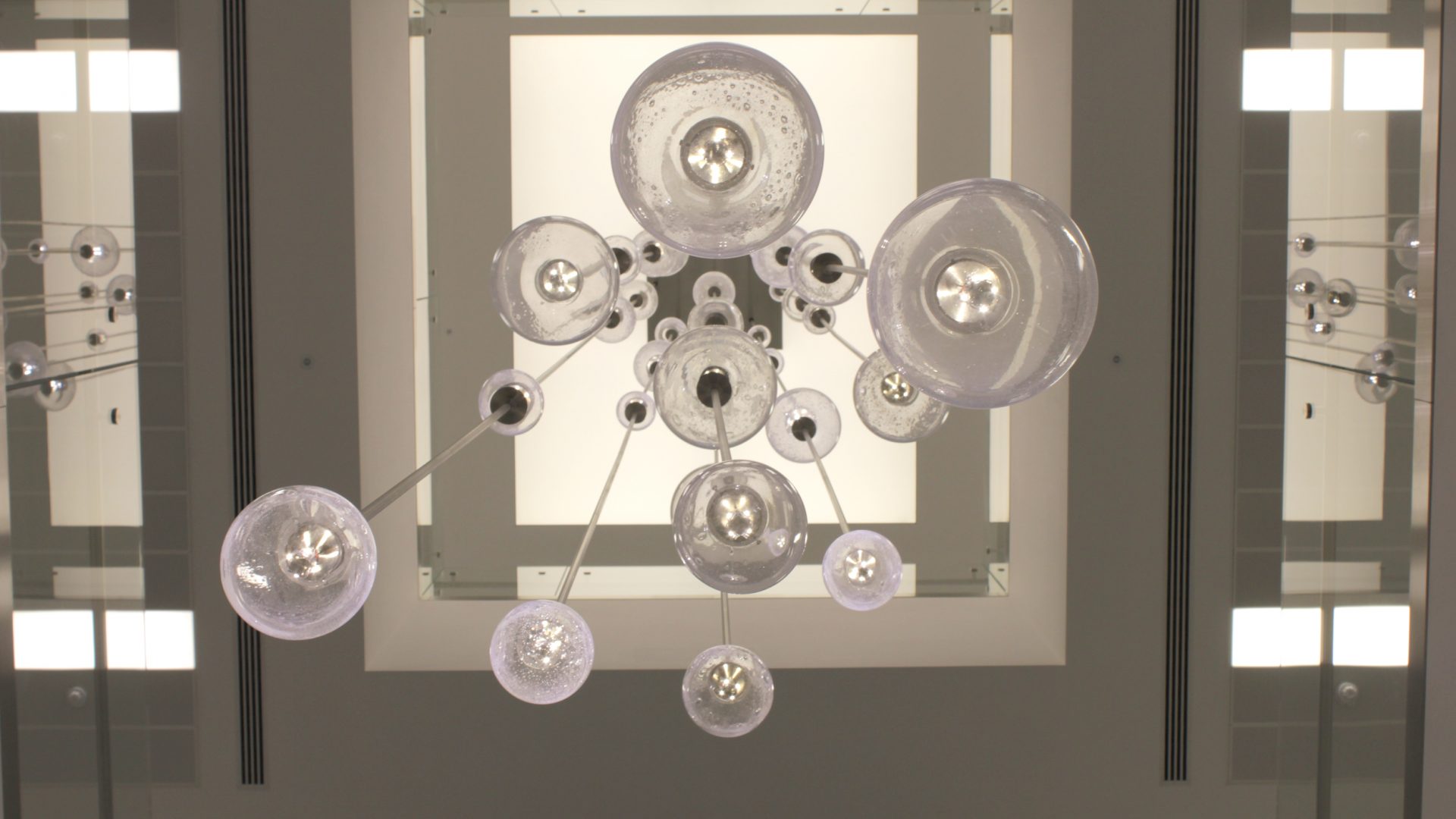 Location
When you're deciding how big you want your bespoke chandelier to be, you'll also need to decide where you're going to put it.
Hallways, dining spaces and stairwells all make great homes for chandeliers, allowing them to really stand out in what could otherwise be considered spare space. Choose more than one space, and wherever you are in your home or office, there will always be something exceptional to look at.
Colour
Although clear white chandeliers can look incredible, adding some colour to your design will help to bring a bit of visual interest to the space, day and night. Whether they complement or contrast your current space's colour scheme, a chandelier can easily tie a theme together.
Style
When choosing a style for your bespoke chandelier, look at the other features in the space and take inspiration from them.
Matching your chandelier to your room's existing décor will help to make sure that your new statement piece works perfectly with your interior and that it complements it.
Quality of light
When the sun goes down and the lights come up, the colours, angles and materials in your chandelier will all affect the quality of light it produces.
Think about the type of atmosphere that you want to create and then choose your light accordingly. Chandeliers and other statement lighting pieces can create a mood and ambience you'd be hard pushed to create with standard lights.
Practical requirements
Whether you're investing in a bespoke chandelier for retail or a statement piece for a private home, you'll need to consider a few practical requirements.
If the piece is going to be large, make sure that it won't block any walkways or be lower than head height. If your chandelier is to be placed in a commercial space, ensure that it cannot be easily damaged or cause injury to a passer-by.
Longevity
To ensure that your bespoke chandelier stands the test of time, it's important to choose a quality supplier with proven credentials and a long history of matching customers to their custom pieces – like the Light Lab.
We'll help you to use your lighting in a way that says something about your style. Let us make sure that your unique piece is the first thing you see when you walk into a room.
View our recent project – Installation of an Atrium Chandelier
Author The Light Lab
Category