We took a visit to 'Momentum', the latest installation from United Visual Artists (UVA), now showing at the Curve; one of London's most unique exhibition venues within the Barbican. On entering the space, you are immediately enveloped in complete darkness, which immediately heightens your senses, and forces you to slow your pace; unsure of what lies ahead. Then, as you begin to cautiously move forward, small bulbs of light appear above, slowly moving in procession overhead and past as you move through the exhibition.
Turning the corner, where the Curve really opens up, you can see pendulums of light swaying back and forth to a drone like chime playing in the background. Altogether it's a very hypnotic experience, as the light swaying casts spotlights and shadows into the surround darkness; with many viewers choosing to sit down at either side of the Curve and soak up the atmosphere it creates.
Behind the installation lies months of focused preparation by UVA, which each pendulum meticulously designed and built using steel, aluminium and custom electronics.
"Their movement has been carefully calibrated and planned, controlled by specially design software to work individually and in sequence with the others. The sonic element is individual to each pendulum, prepared and tuned to seamlessly resonate as they move within the Curve. The rhythmic, wave-like sway of the work is inspired by scientific instruments such as Foucault's pendulum, the result of UVA's enquiry into the physical laws of motion, coupled with their experimentation with light, and how this impacts on space."
Below you can see some images and video, filmed at the exhibition.
(photography & filming is allowed, provided there is no flash)
'Momentum' by United Visual Artists at The Curve, Barbican from The Light Lab on Vimeo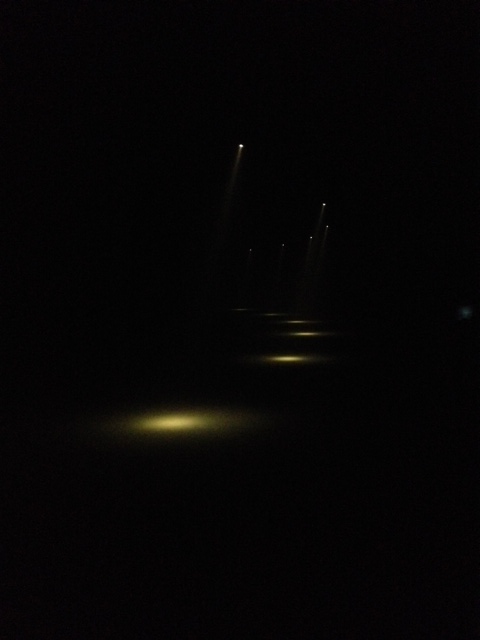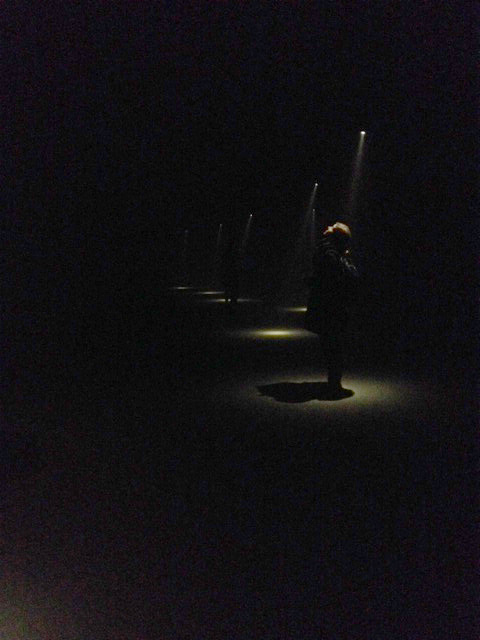 Author The Light Lab
Category