Spectraglass – Edge Lit Glass Panel
The term innovation gets bandied around a great deal within the lighting industry, with many new products being heralded as the next big thing. The transparent edge lit glass panel – Spectraglass, however deserves its plaudits and through use on a wide variety of projects, is demonstrating its aesthetic and practical attributes.
What is Spectraglass?
Spectraglass is a transparent edge lit glass panel lighting system that incorporates the latest RGB or static coloured LED edge-lighting technology to produce stunning effects. This technology ensures that the surface of the panel is evenly lit, which gives greater freedom to architects to form their creations.
How does Spectraglass work?
Spectraglass is lit from the edge along either one or two sides using minimal frame detail and because of the dot matrix pattern used on the panel, the light is reflected across its area evenly.
The result is panels that can be lit with colour but retain up to 85% transparency, thanks to the ultra fine ceramic baked screen printing used in manufacture. The panels offer a 50,000+ hour lifetime and because they only use a single or double strip of lights, they are highly energy efficient. DMS link control also means that Spectraglass can be pre-programmed with lighting displays, so panels can change colour, impacting the mood and environment in which it is installed.
Where can Spectraglass be used?
Because Spectraglass is manufactured using heat-soaked tempered glass and is available with a range of laminate options, it is suitable for all glazing applications. In the past it has been used in high profile projects including:
• UAE Pavilion, Milan Expo – The Light Lab team manufactured & installed bespoke Spectraglass fins for the external ground floor ramp at the Foster & Partner's UAE Pavilion at the Milan Expo 2015. We worked alongside Beck Interiors, with lighting design by David Atkinson Lighting Studio.
As featured in the June/July edition of Mondo Arc Magazine
"The Light Lab Spectraglass support fins are used as display cases on the external ramp. Each fin is lit from a hidden bottom edge using a 1000ma RGBa LED fitting with four channel individual control to each fitting. This allowed DALD to create blue tones for water and terracotta tones for land.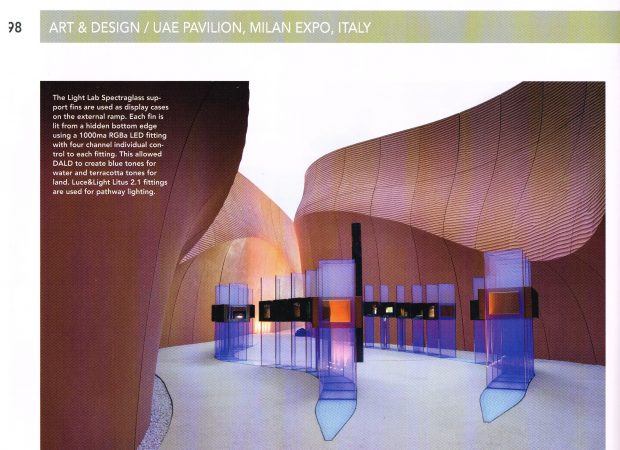 • 97 Uxbridge Road – Working closely with ESA Architects The Light Lab created specialist lighting installations for this new office development. These included canopies of heat tempered glass panels, a 35-metre balustrade for the roof terrace and a freestanding sign. The result was a contemporary office building where light was instrumental in attracting new tenants.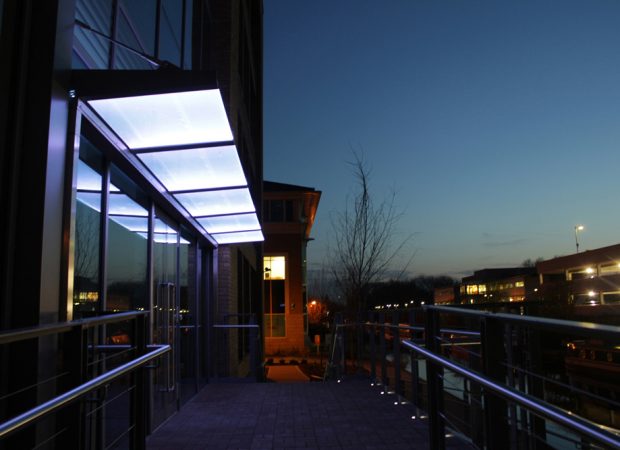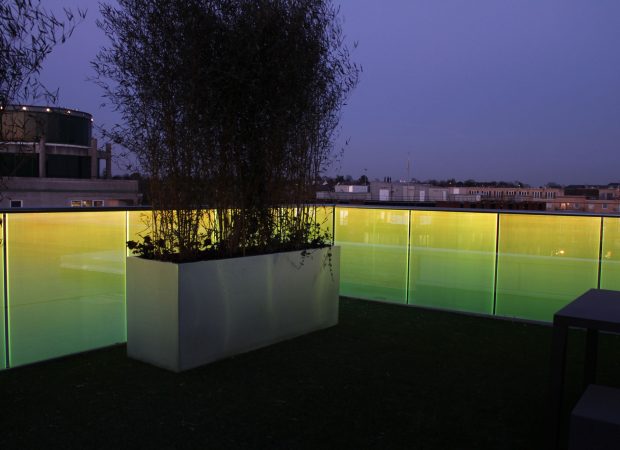 • Old Spitalfields Market – Architects Jestico and Whiles gave this former fruit and vegetable market a new lease of life using Spectraglass. The heat-tempered glass panels were installed in a five by three layout, where changing light patterns bring a dramatic effect to the interior of the market.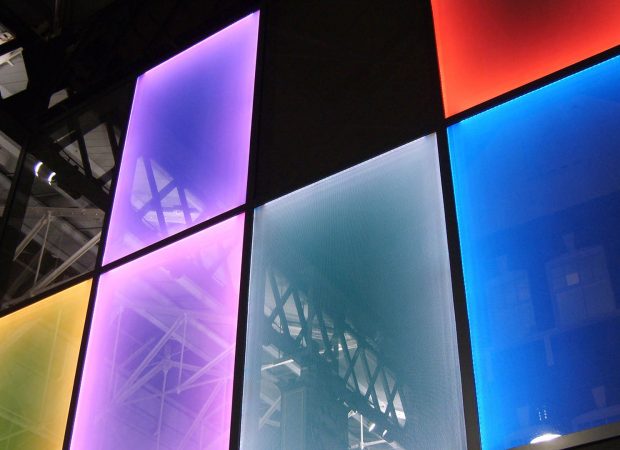 • The British Library – Here Spectraglass was used as part of balustrading around walkways and also within the walls behind bookshelves as the library was being expanded. Architects Haworth Tompkins were responsible for the design, with the project winning awards from RIBA and AIA.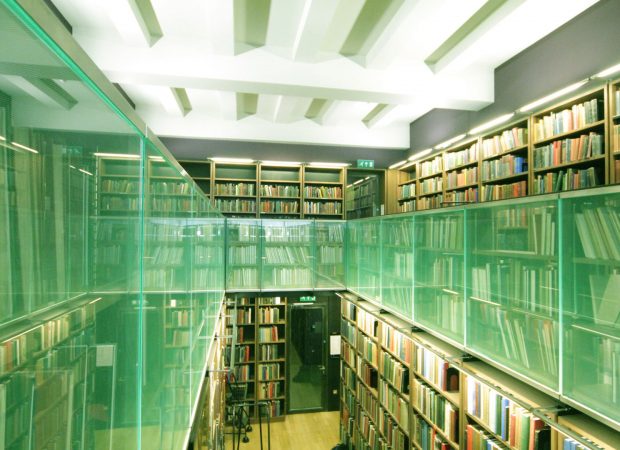 These projects demonstrate just how versatile Spectraglass is and give a small impression of its versatility as a material within design. For those wanting to achieve beautiful lighting effects without sacrificing the practicality and strength of a construction material, it is the ideal solution.
For further information, speak to The Light Lab today about how Spectraglass could be used in your next project.
Author The Light Lab
Category