Project Spotlight: Bespoke Atrium Chandelier
We worked on the design, build and installation of these bespoke chandeliers, for the main atrium of a new office development in The City, with architects TB Bennett, who devised the original concept with lighting designer Alma Cardzic. There were four chandeliers in total, with two main pieces dropping 13m, with 36 cascading glass globes; all handblown pieces produced by Stuart Wiltshire at Freeform Glass.
Design director Marcus travelled with client and TP Bennett architects to his studio in Weymouth to oversee the work, with the idea to form each one individually with a bubbled effect, in order to create shadows and interest to the LED lights within.
The resulting chandeliers create a breathtaking bespoke lighting feature, bringing a modern, artful twist to traditional office lighting.
View the full project gallery here.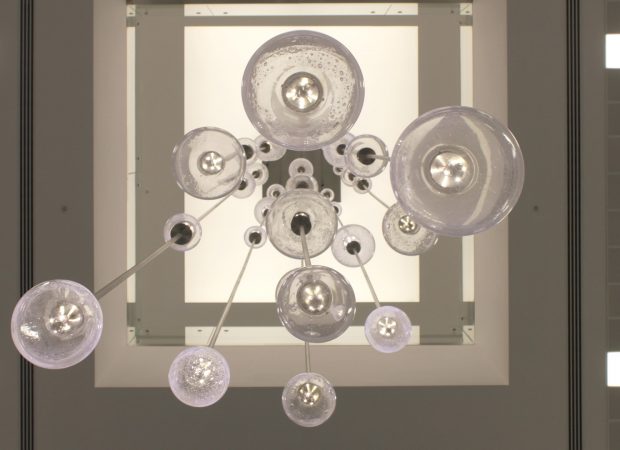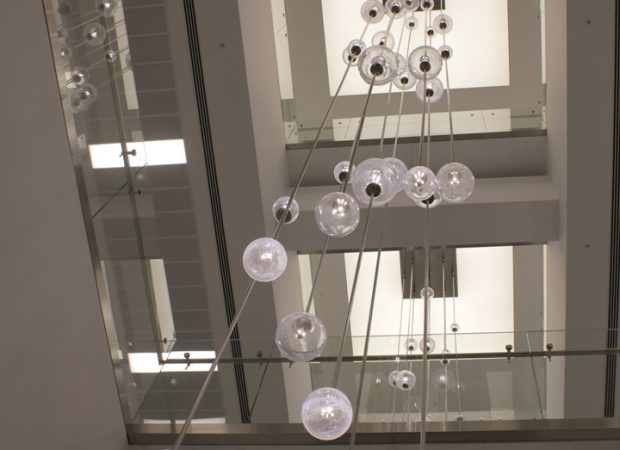 Author The Light Lab
Category