Recently completed installations at Paspaley stores in Brisbane and Melbourne, add to the roll out of the bespoke pearl effect lighting design on stores in Darwin & Dubai.
The Light Lab manufactured a range of bespoke "pearl string" LED fittings running on an animation sequence developed by Mindseye to create a unique sparkling façade reflecting the Paspaley ethos of highest quality products combined with the highest quality aesthetic.
Complementary sparkle effects are created using individually DMX addressed LEDs on each pearl string, adding a sense of theatre and echoing the Paspaley reputation for pearl luminosity.
View full image gallery here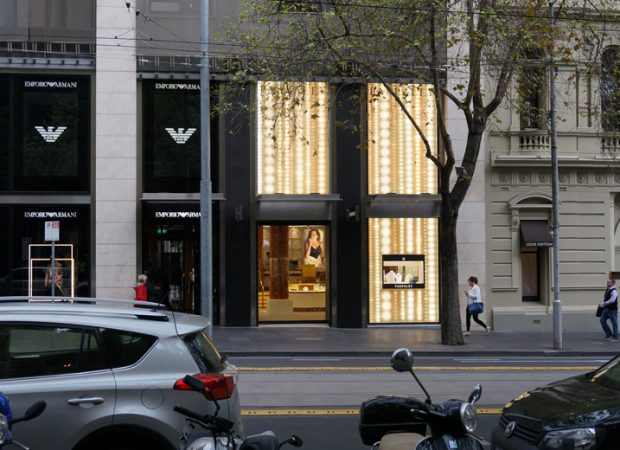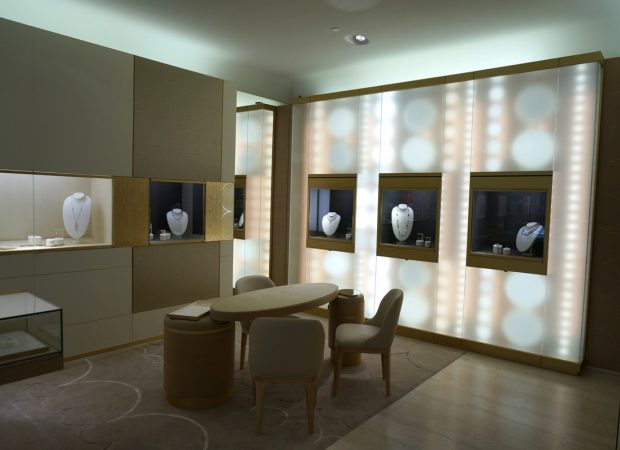 Author The Light Lab
Category