We're very excited to announce the completion of our latest lighting project, The Kings Cross Tunnel Light Wall.
The new 90m long pedestrian tunnel with LED integrated lightwall will open at King's Cross at the end of June. The tunnel has been designed by Allies & Morrison and will link St Pancras International and King's Cross St Pancras Underground stations to King's Cross' public spaces, restaurants, offices and homes, via One Pancras Square.
We provided a specialist lighting solution to the project with our bespoke backlit glass panels & specialist lighting manufacture & installation.
We were brought onto the project by Speirs + Major, who came up with the original concept for the light wall, to work on the design, build & installation. We worked to a tight schedule, with only a 10 week program from design & build (mock-up section completed in January, viewed in February, ordered beginning of March and completed by mid-May).
The light wall, one of Europe's longest, is the main focus of the tunnel. To enable an effect of seamless lighting running the length of the tunnel, The Light Lab manufactured bespoke backlit glass panels & installed the LEDs behind the jointed glass. The LED lights themselves are capable of emanating the full RGB spectrum and also a white light spectrum from 3.0K to 6.0K, creating a subtle and beautiful moving light show with no shadow lines.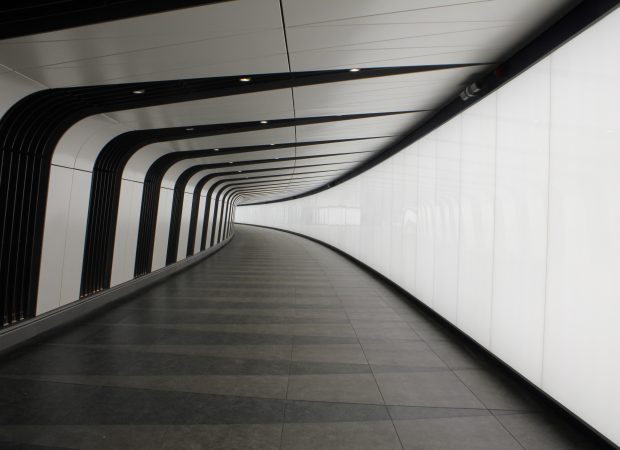 During its opening months, the wall will have a dedicated light artwork on display. The piece, called Pipette, has been created by Miriam Sleeman (The Cross Kings) and Tom Sloan (Tom Sloan Design) and is designed to evoke the colourful tapestry of King's Cross through a tranquil yet animated design. The piece has been created with the commuter's day-to-day experience in mind and to work in harmony with the tunnel's architecture.
Commenting on the design of the King's Cross tunnel, Graham Morrison, Partner at Allies & Morrison Architects, said:
"We have enjoyed the challenge of this project; being able to work so closely with Speirs + Major, The Light Lab and Cross Kings/Tom Sloan Design on this project has allowed us to create something which shows off its individual elements, but also highlights the art-wall as the main feature."
View full image gallery here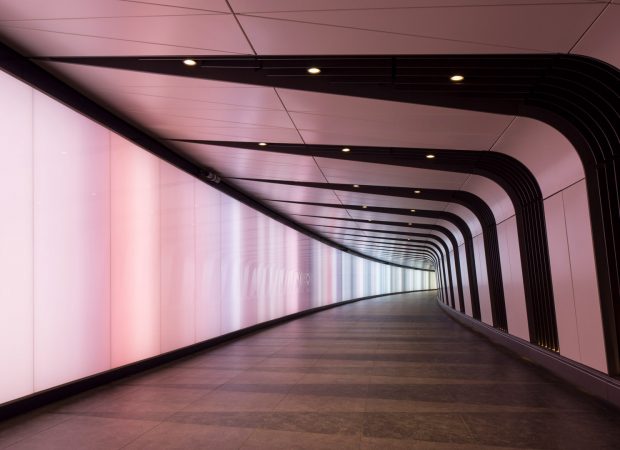 Featured in the June edition of Lighting Magazine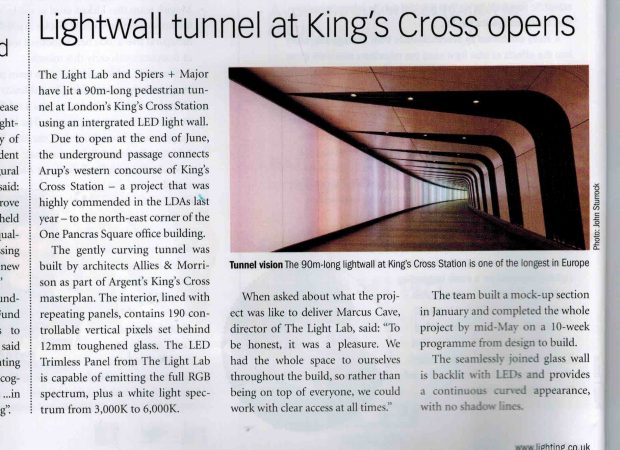 Author The Light Lab
Category