The London Library has been nominated in the 'Campus'category in the RIBA Awards 2014.
We were brought onto this project by architects Haworth Tompkins to manufacture and install the bespoke edge lit glass balustrades using our Spectraglass™ product (pictured). These are also colour changing via DMX controller.
Spectraglass™ is a unique glass panel lighting system, which creates even surface illumination through edge-lighting technology. It gives you more freedom to create with light, using the fully controllable system across a wide range of design applications.Lit from within the frames along one single or two opposing edges, light reflects off the dot matrix pattern to produce bright, even panels of colour.
Take a look at some more of our bespoke projects using Spectraglass™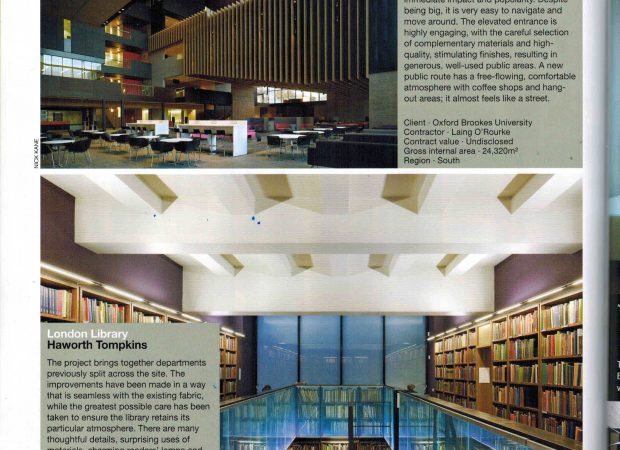 Author The Light Lab
Category