Glowscreen is a new bespoke product from The Light Lab, from our LED Panel range.
Glowscreen is a bespoke illuminated fabric tension system, set across a lightweight frame, which can be manufactured to any size.
Features of the product include:
– Versatile digital fabric printing process to ensure maximum luminosity (pvc free)
– Available in a range of light outputs/colour temperatures & full colour changing RGB
– Simple frame assembly – lightweight and portable
– Easily exchangeable graphics
– Options available for wall/ceiling mounted or free-standing
– Slimline frame depth of 65mm and above.
– Can be manufactured to any bespoke size from A4 to large scale structural features – up to 5m x 50m
– Internal or external application
A recent project example using Glowscreen can be seen at the University of Birmingham, for which The Light Lab realised the initial concept of lighting designers BDP to manufacture & install a series of bespoke Glowscreen triangular light panels to the ceiling of the new 250 seat lecture theatre in the Teaching and Learning Building.
The neutral white, evenly illuminated shapes, give the illusion of skylights, with daylight flooding into the room; adding to the fresh, contemporary architecture of the lecture theatre.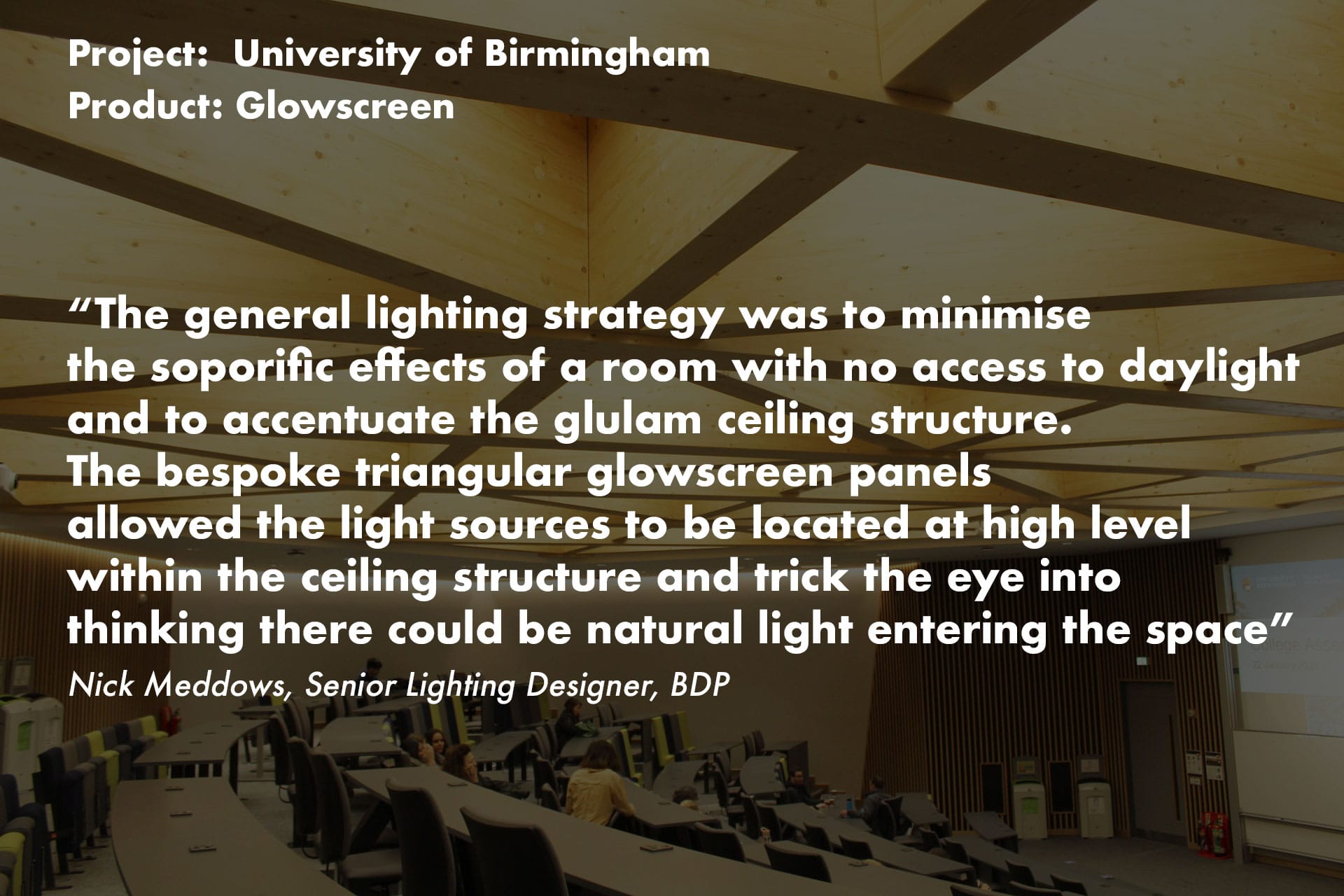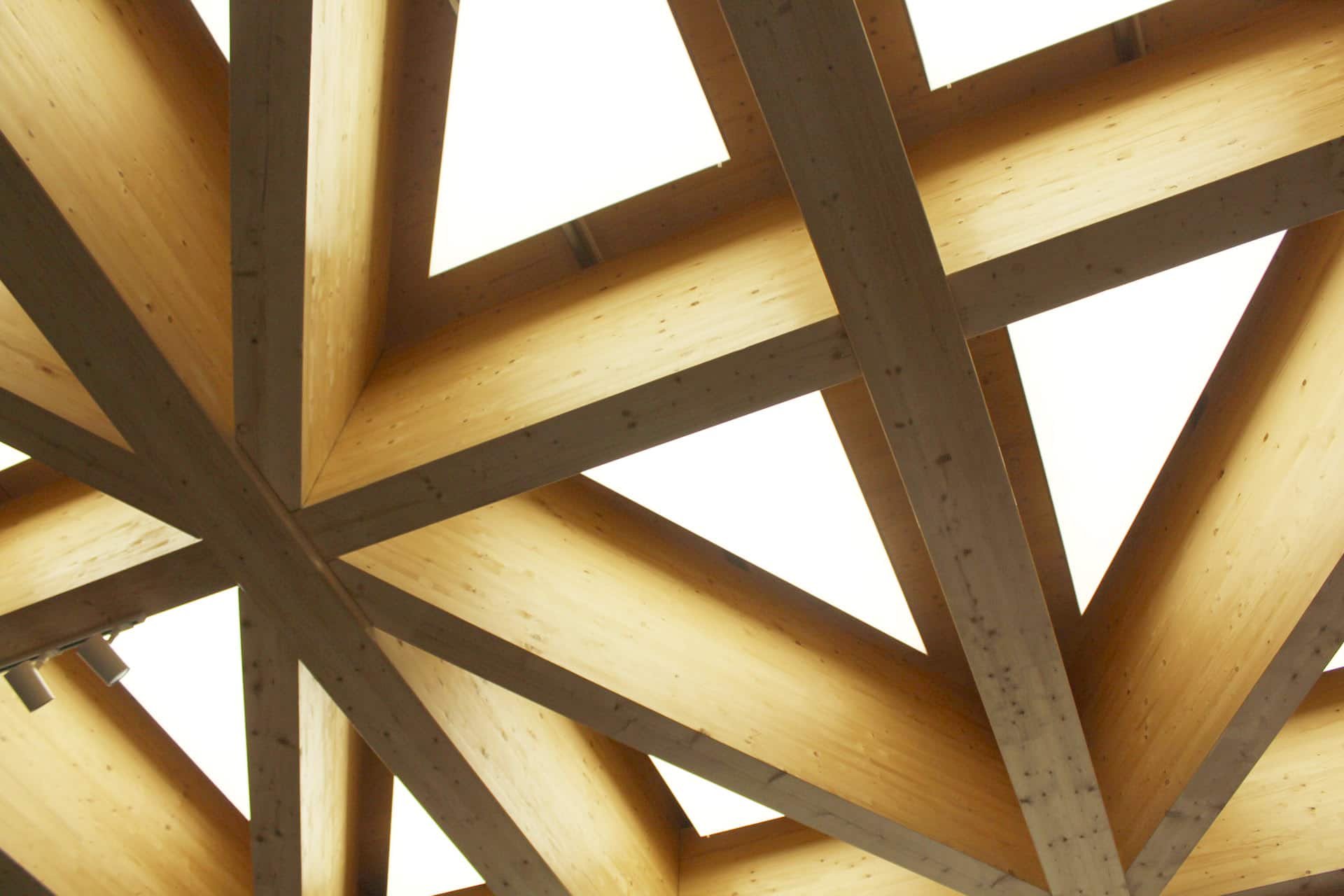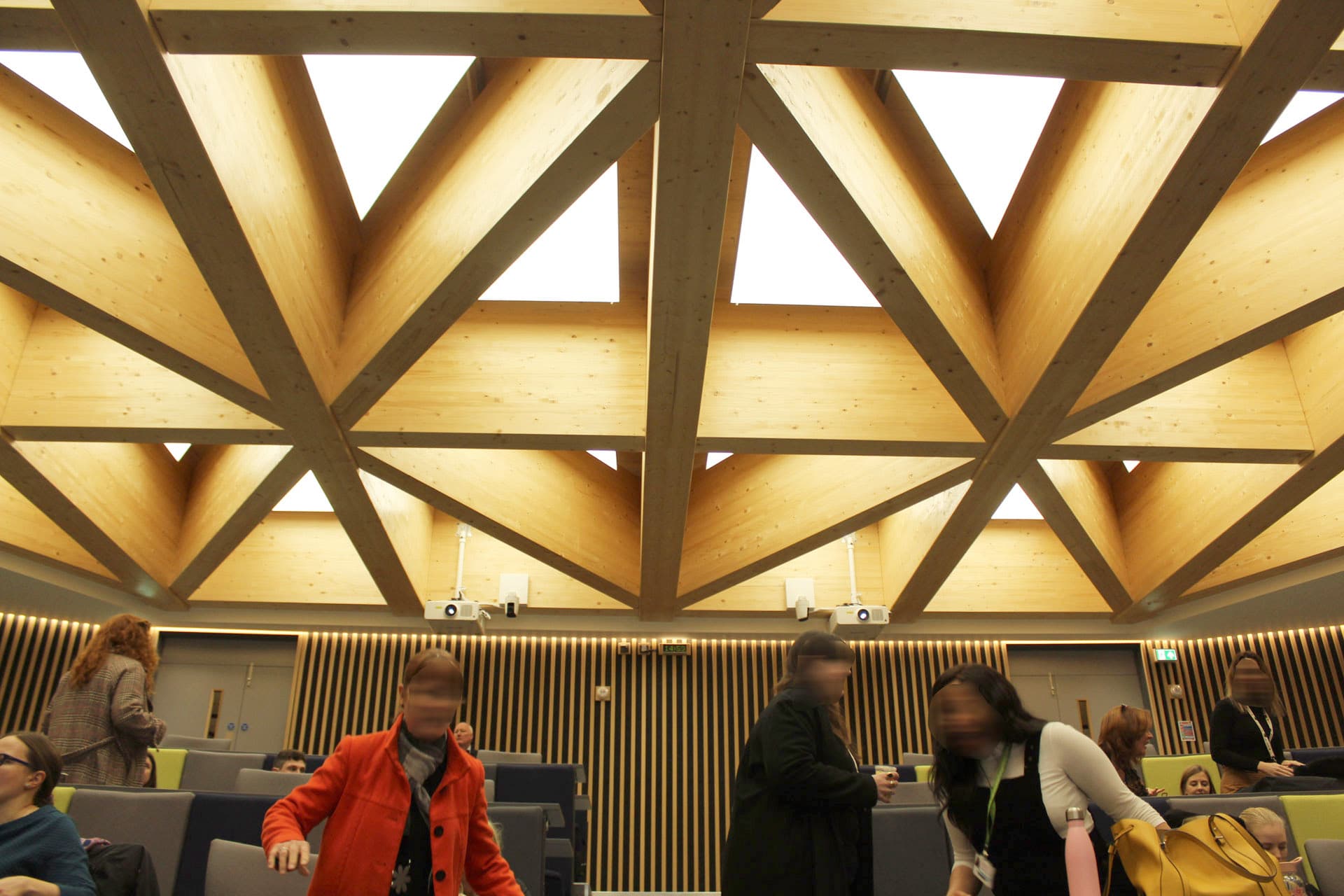 Author Ellen Murphy
Category