From the days of candles and tallow, through gas and kerosene, to electric bulbs: our ability to produce light had given us the power to create art.
Lighting is, in itself, evocative, appealing and artistic. Picture candlelight flickering over a dark bedroom, or the Victorian lamp-lighter going slowly about his work at dusk, lighting up the street, flame by flame. Think of the bright glare of London's Piccadilly Circus at night, or the flash of coloured lights on a smoke-filled dance floor.
All these images are artistic, and lighting easily becomes art. We are drawn naturally to artificial light just as we are to the sun. We cannot help but gaze at light, any light, with appreciation.
From the sun to the bulb
Stained glass windows provide an early example of artists deliberately using light to create art. Without a reliable artificial light source, they took the sun's natural light and filtered it to create art. But the advent of electric lighting gave artists the tools they needed to create light art limited only by their imagination, not by flame, fuel or time of day.
That tool has been well used over the generations, and today's artists use light and shade to create incredible moving sculptures and installations. At Berlin's Centre for International Light Art, light art aficionados can take a look at some of the world's most impressive examples. The gallery is underground, on the site of a former brewery, where no natural light seeps through to ruin the show. Its pieces include an installation of ever-flickering lights that turn an infinity symbol around into itself, forever.
Away from the galleries, light art festivals have sprung up in cities all over the world, including Ghent, Prague and Amsterdam, turning city landmarks into psychedelic light shows and streets into vast, outdoor galleries.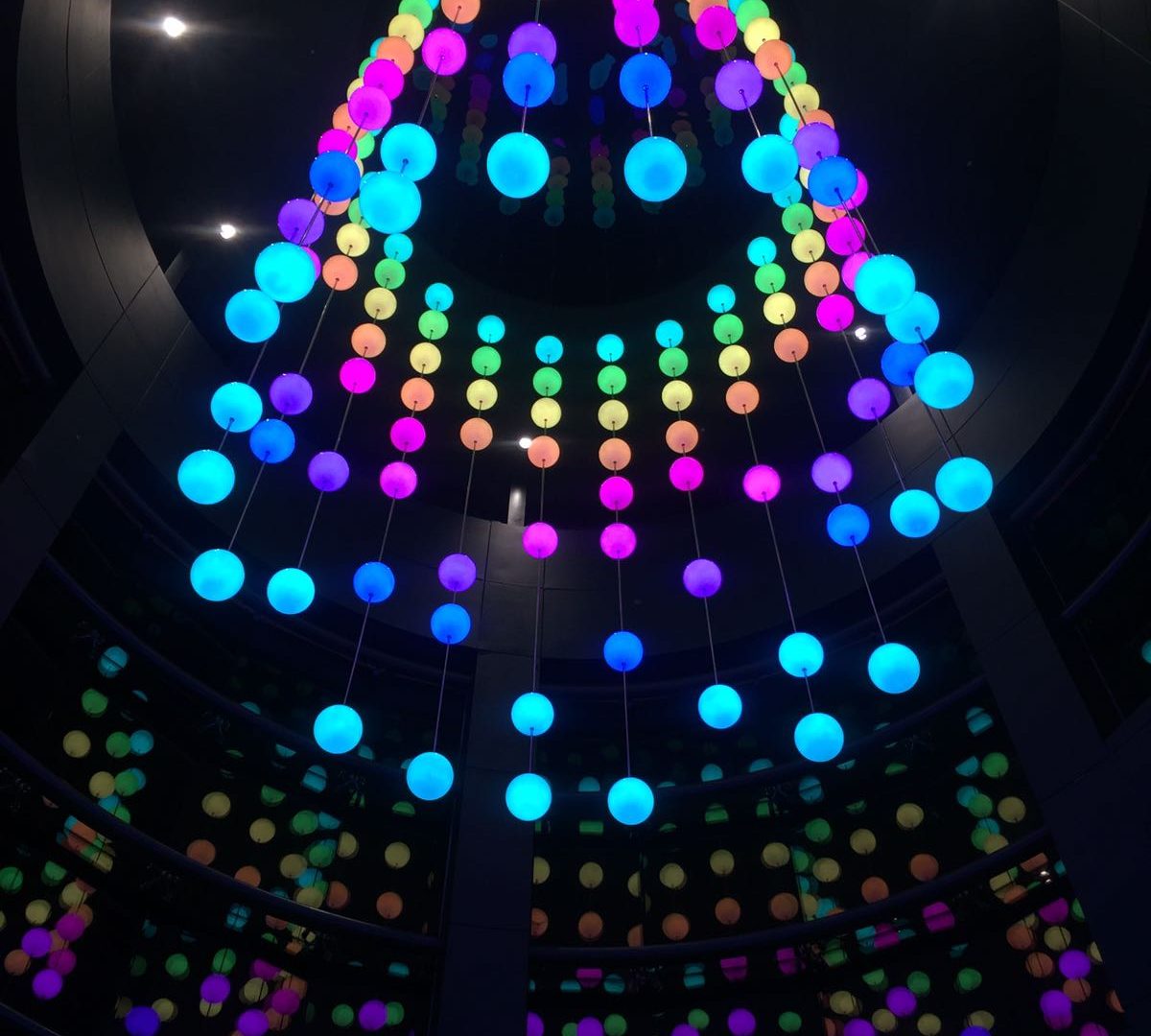 Light art in buildings
Light art doesn't have to be sought out in galleries and festivals. It's found in our everyday spaces too. Lighting in homes or workplaces can be ordinary, with simple bulbs and little more. Or it can be extraordinary and artistic, whether opulent crystal or cutting-edge contemporary. With the help of specialist lighting, tricks of light and shade can create stunning effects on walls and ceilings.
Lighting can create atmosphere and give structure to a room. It can be used to emphasise features and draw people into a focal point. Light art inside buildings draws on fine art, architecture and interior design. It not only creates things that are beautiful to look at, but influences behaviour and mood. In a dining room, or indeed a restaurant, artistic lighting can both draw people to the table and influence their mood once they are there. Industrial, steel lighting will create a very different feel to a mass of LED fairy lights. But both will become a central feature, something to gather around and talk about.  
The desire, and need, for light is one of our most basic instincts, and because of this, light creates tantalising art that we cannot help but be drawn to. From a simple candle to a light show illuminating the sky, light art burns bright.  
Author Ellen Murphy
Category