Without a doubt, 2017 has been a fantastic year for The Light Lab. We have braved the turbulent storm caused by Brexit and grew both our local and international client base. During 2017, we delivered some of our most impressive and technically difficult projects to date.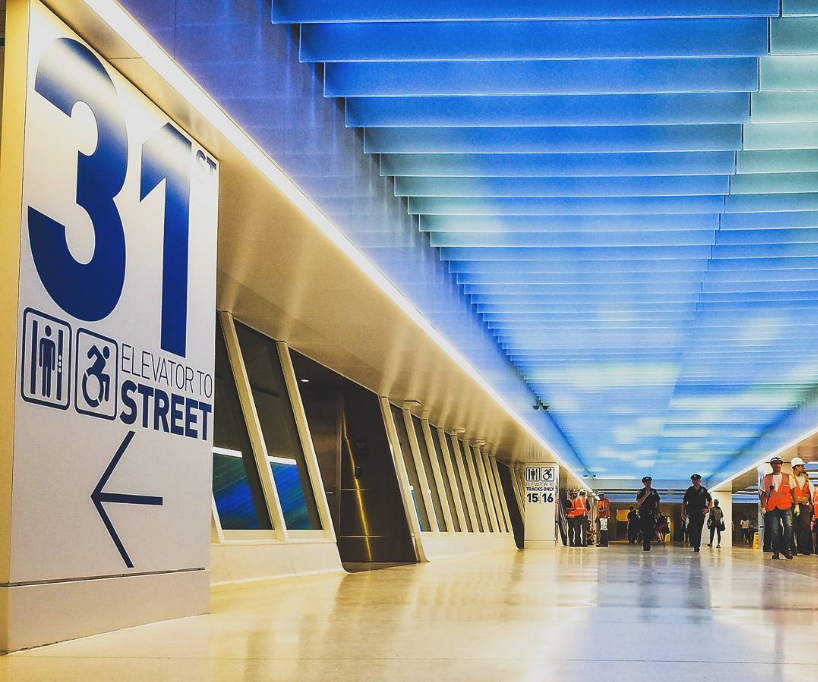 Penn Station, New York
In 2017, we completed our biggest ever US project at Penn Station, New York City. 'Skyscape' is a bespoke light art installation, spanning the length of the ceiling at the new west end concourse of the Moynihan Train Hall, Penn Station, New York City. Designed by Skidmore, Owings & Merrill LLP (SOM) for client Moynihan Station Development Corporation, with lighting design & manufacture by The Light Lab, in collaboration with artists miriamandtom. The project was shortlisted in the darc awards for 'Best Light Art Scheme – High Budget' and received critical acclaim & praise, for 'bringing the sky' and an "above ground quality" to the dark underground transit tunnel – "filling an underground world with sky & light, to transform it into a habitable environment."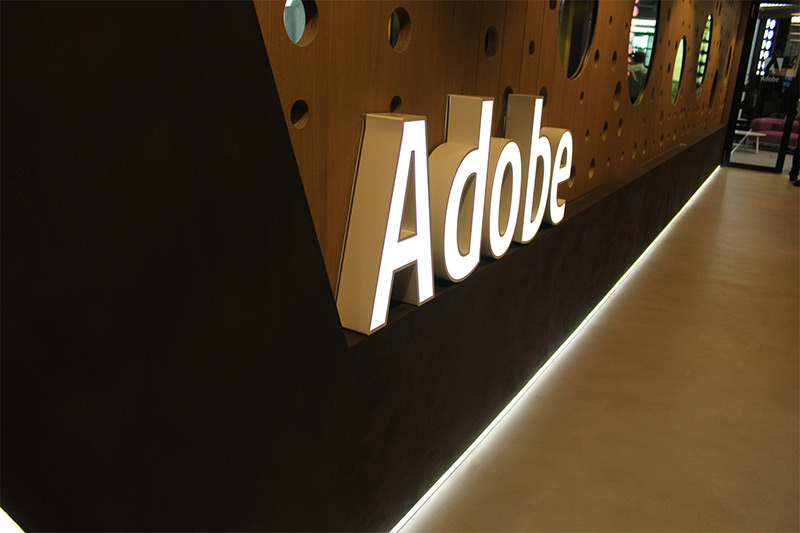 The Adobe Offices
One particular highlight was our work in the Adobe office in White Collar Factory in Old Street. We used recessed Glowline-Inground, drawing a continuous line of light from the entrance to the shared spaces. Similarly, our functional yet beautiful LED pendant lights in the stairwell created an ambient wash of light between the first and second floors.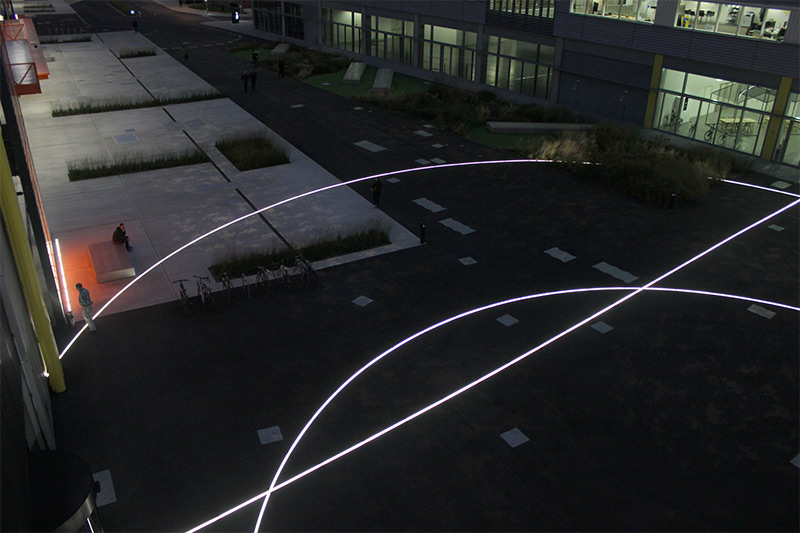 Here East, Stratford
Sitting in the heart of the new Here East development in Stratford, in 2017, we manufactured and installed one of our largest bespoke exterior lighting features, using our Glowline-Inground. Working to the initial concept by architects LDA Design & Cundall Light4, The Light Lab were appointed to transfer the designer's vision into an eye-catching yet practical and durable solution. The lighting scheme, comprising of interlocking circles and lines of light, sits recessed in a number of different exterior surfaces; including concrete, astroturf and soil/shrubbery. The inground glowline solution seamlessly links the transitions between these varied surfaces, contributing to a well-balanced installation and a unified exterior public space.
Aside from the array of exciting lighting projects, we also grew The Light Lab team in 2017 taking on additional staff in both the sales and manufacturing departments to help us continue to deliver high-quality projects.
Overall, we cannot wait to see what 2018 will bring, as we are already in discussions with more big name brands in both the UK and across the globe. We are truly thankful to have worked with some of the best lighting designers, architects and artists in the world and we will continue to develop our products and services to ensure we deliver the best results possible.
Merry Christmas and Happy New Year from all the team at The Light Lab.
Author Ellen Murphy
Category