Fantastic to see the 'University of Birmingham' project win the 'Public Sector Interior' award at Mixology21.
The Light Lab team realised the lighting design of BDP – using our new 'Glowscreen' product; a bespoke illuminated fabric tension system across a lightweight frame, installed within the timber ceiling structure.
The neutral white, evenly illuminated shapes, give the illusion of skylights, with daylight flooding into the room; adding to the fresh, contemporary architecture of the lecture theatre.
Find out more on The Light Lab website.
Photos by BDP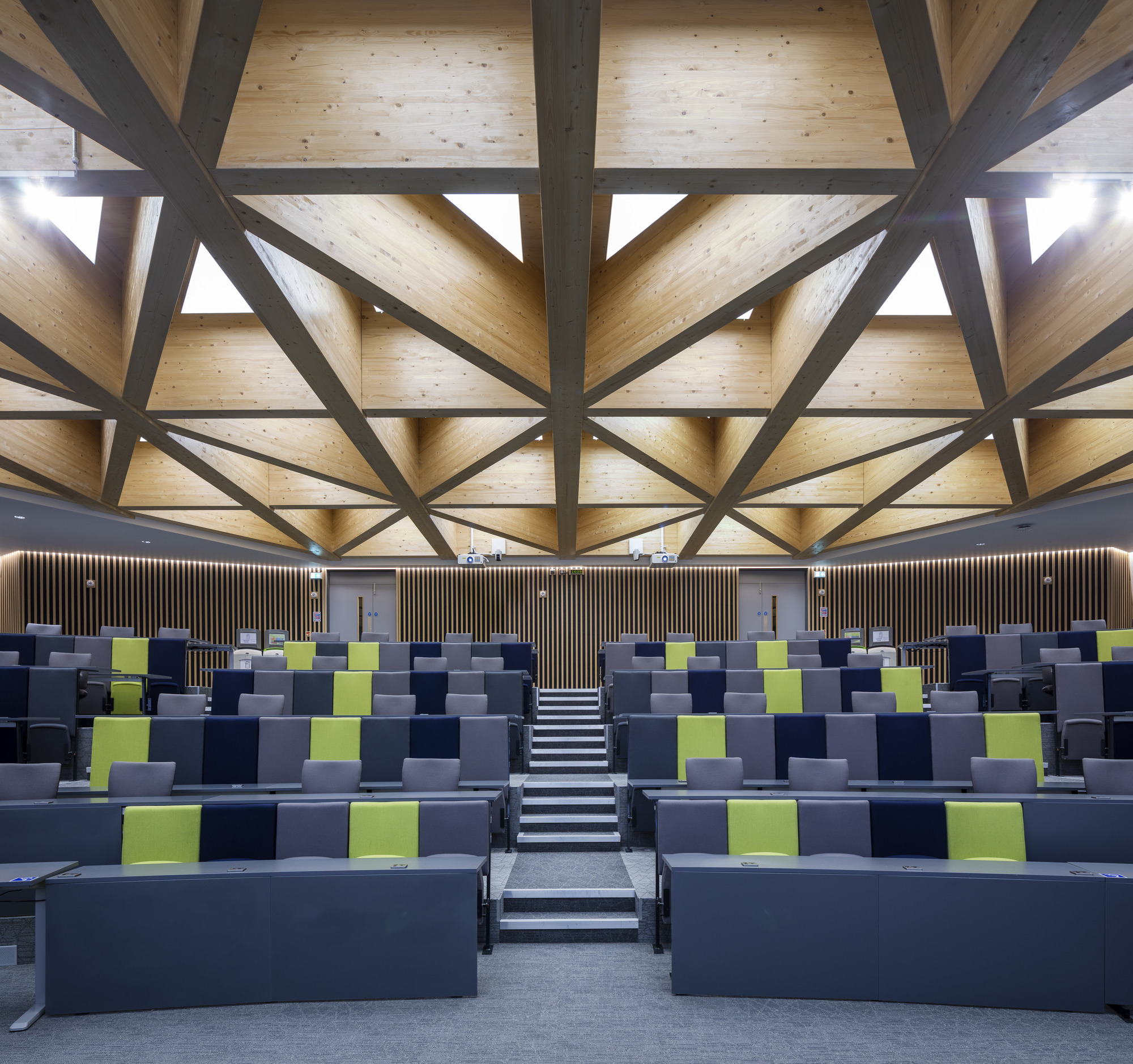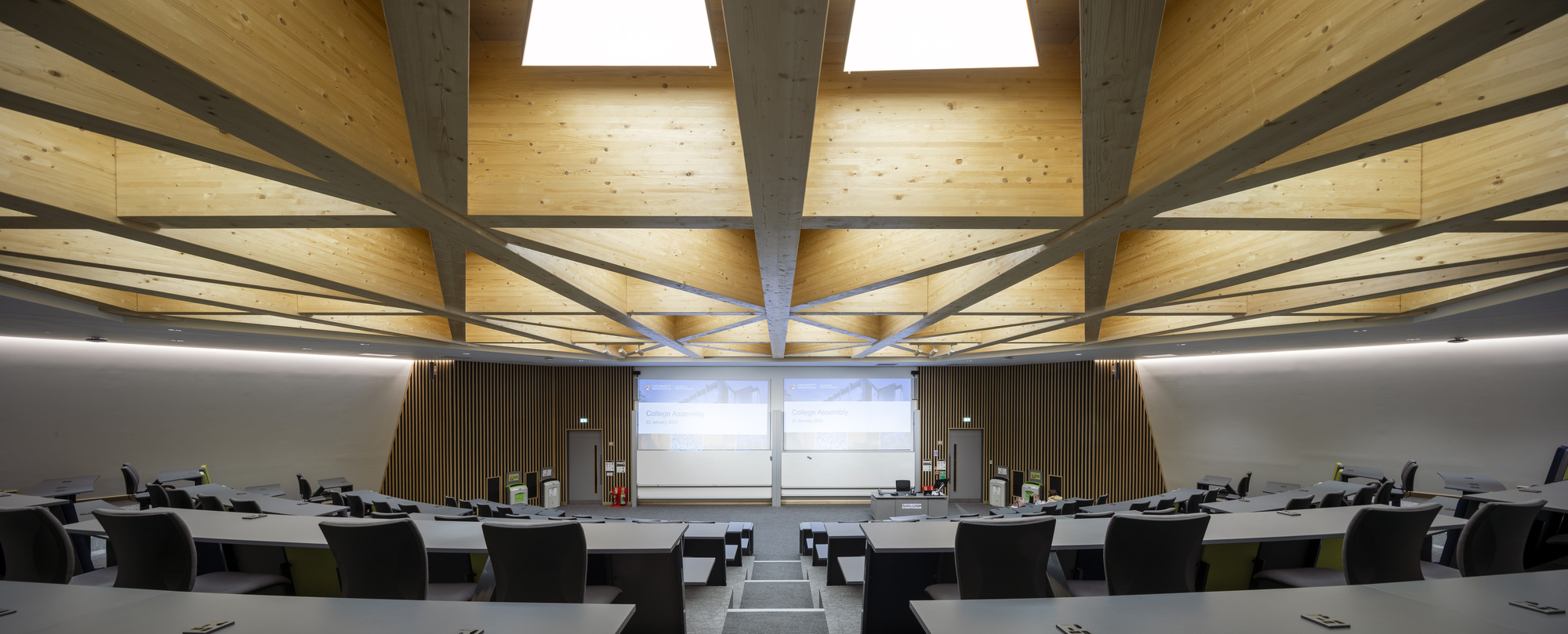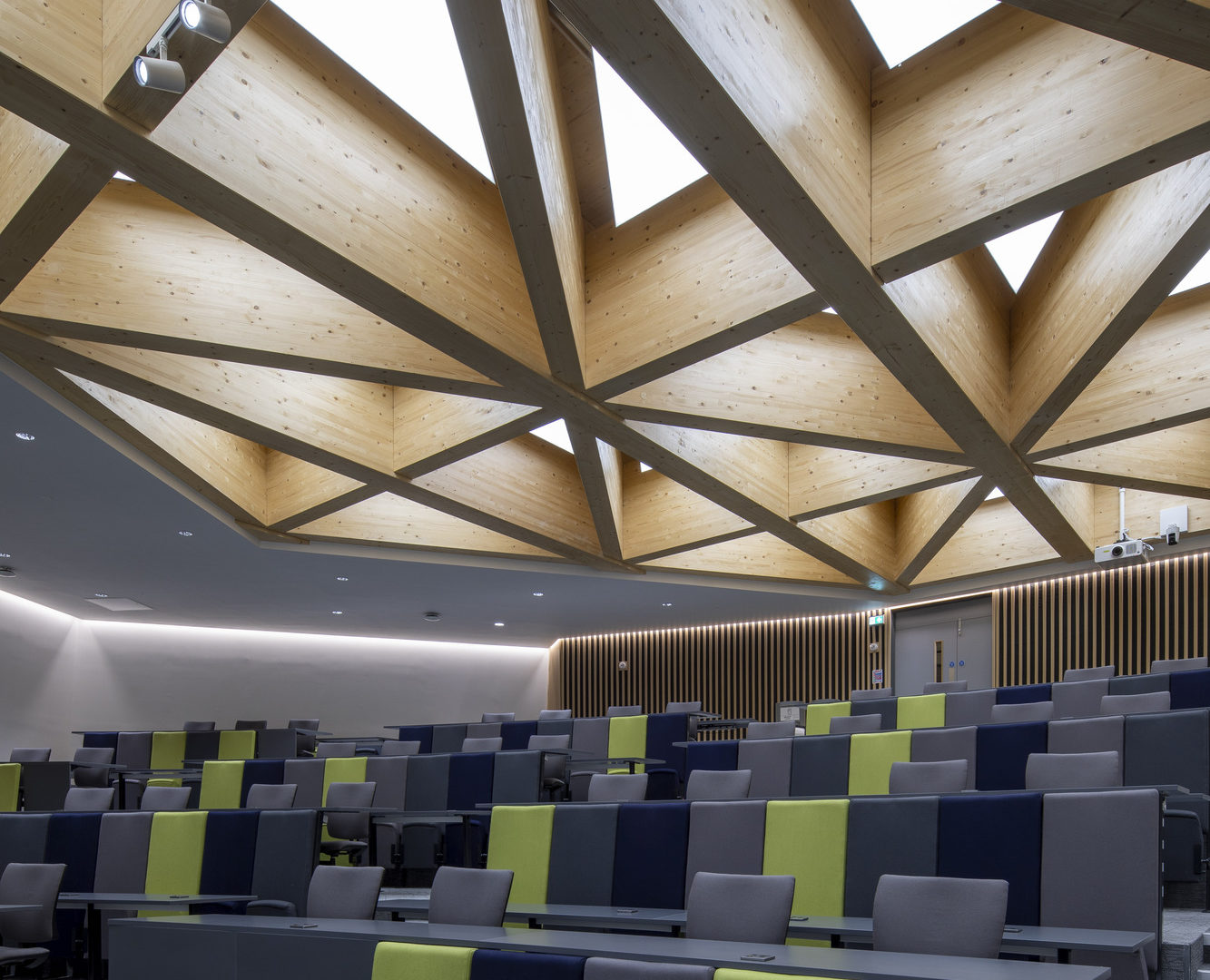 Author Ellen Murphy
Category