We're delighted to announce that our bespoke installation at the New Street Mall, Grand Central, Birmingham has been shortlisted in this year's DARC Awards in the ART: Bespoke category.
Working to initial concept by HFM Architects, The Light Lab team designed, fabricated and installed a striking bespoke feature, resembling an unravelling strand of DNA, entitled 'The Helix'. The feature is integrated with the latest SPI LED technology that allows for infinite possibilities of colour, movement and interactivity to welcome the public to the destination.
For the second phase of the project, our team fabricated bespoke Spectraglass fins, as pioneered at Penn Station, New York, to create a 40m long undulating, digitally animated canvas.
Easily programmable with intelligent lighting control by Pharos Architectural Controls Ltd, supplied, installed & programmed by Phil Grice of Architainment Lighting Ltd.
Artistic content provided by light artists Miriam Sleeman & Tom Sloane of Tiller Studio.
Voting is now open on the DARC website and closes on Friday 26th March.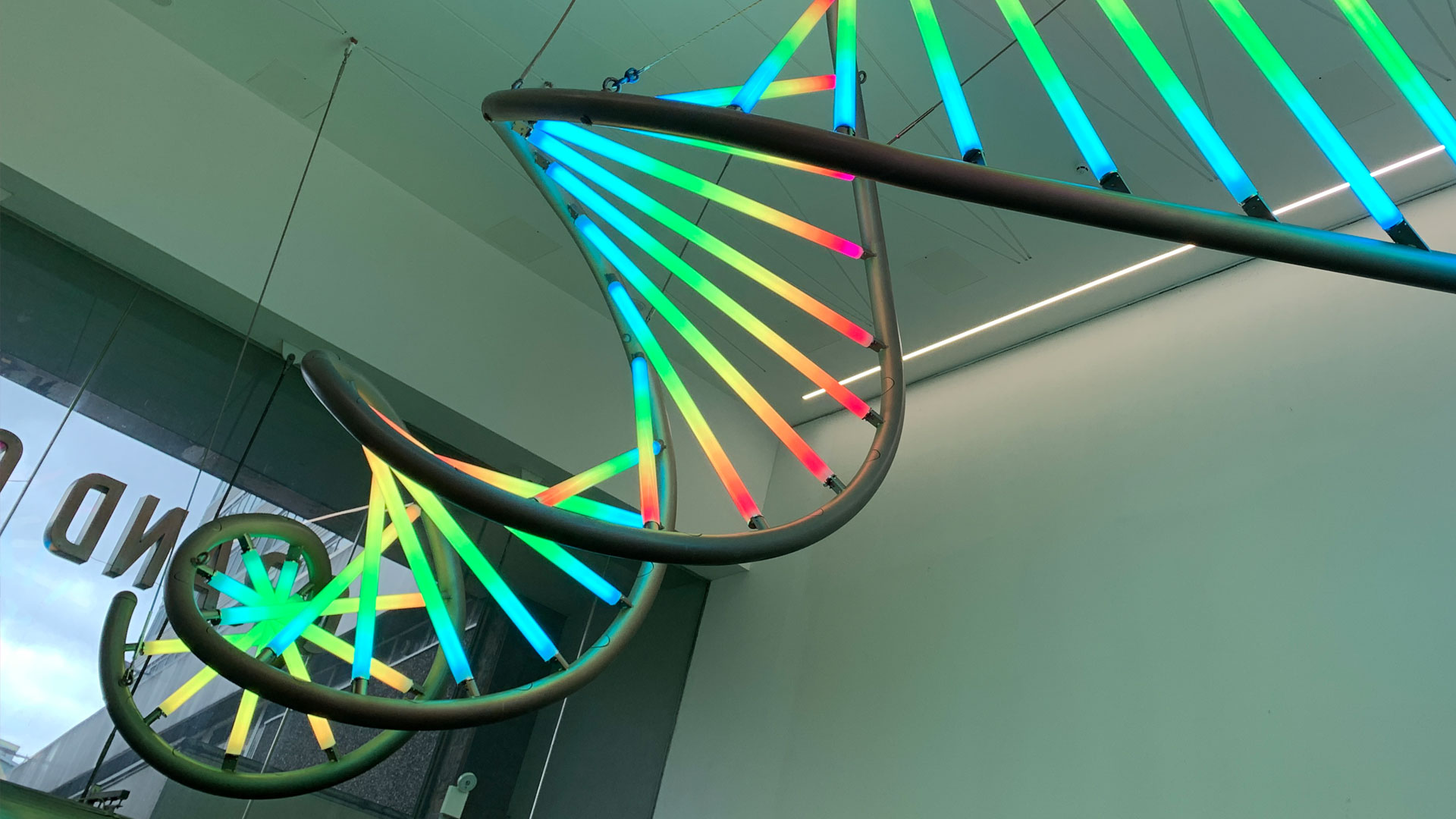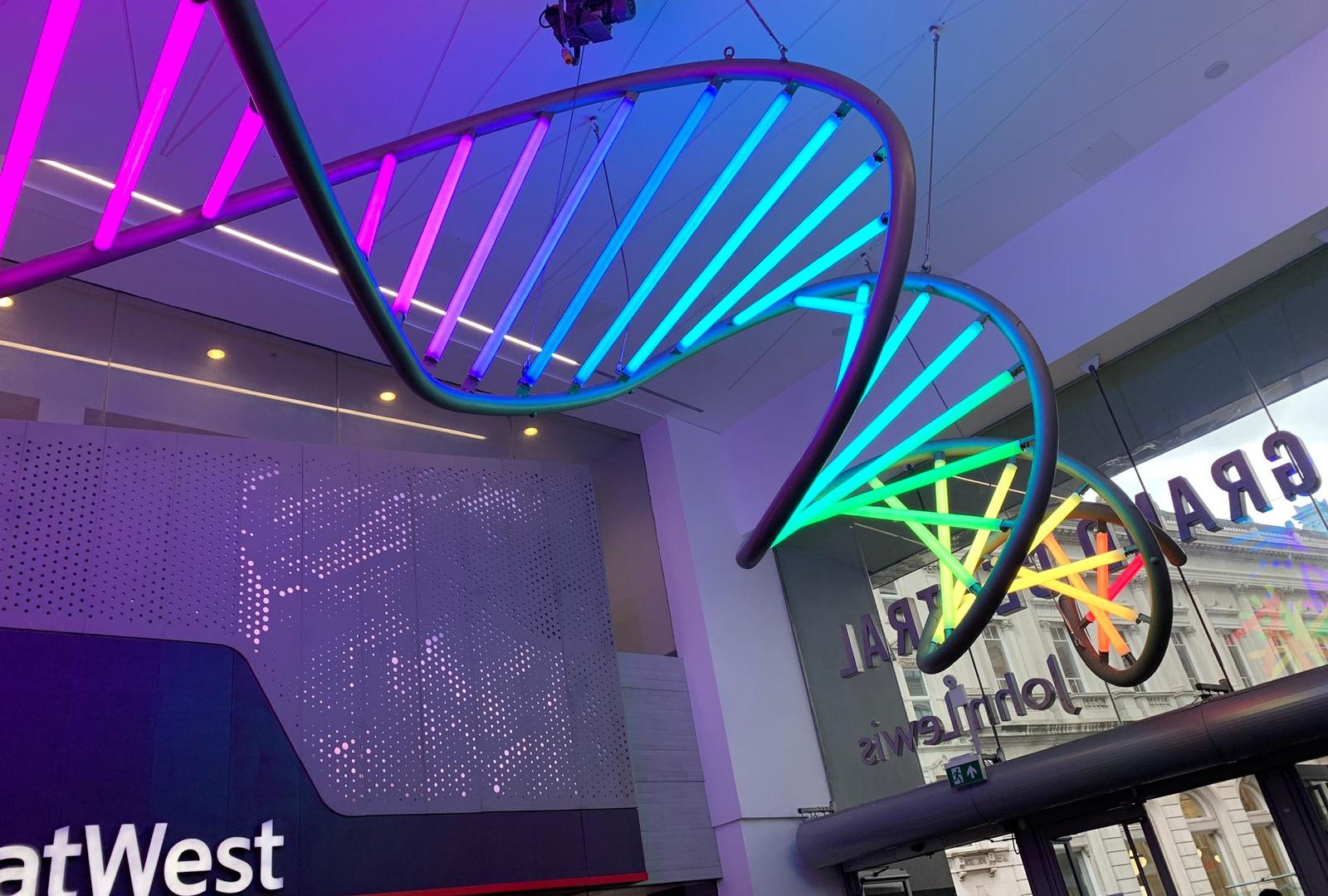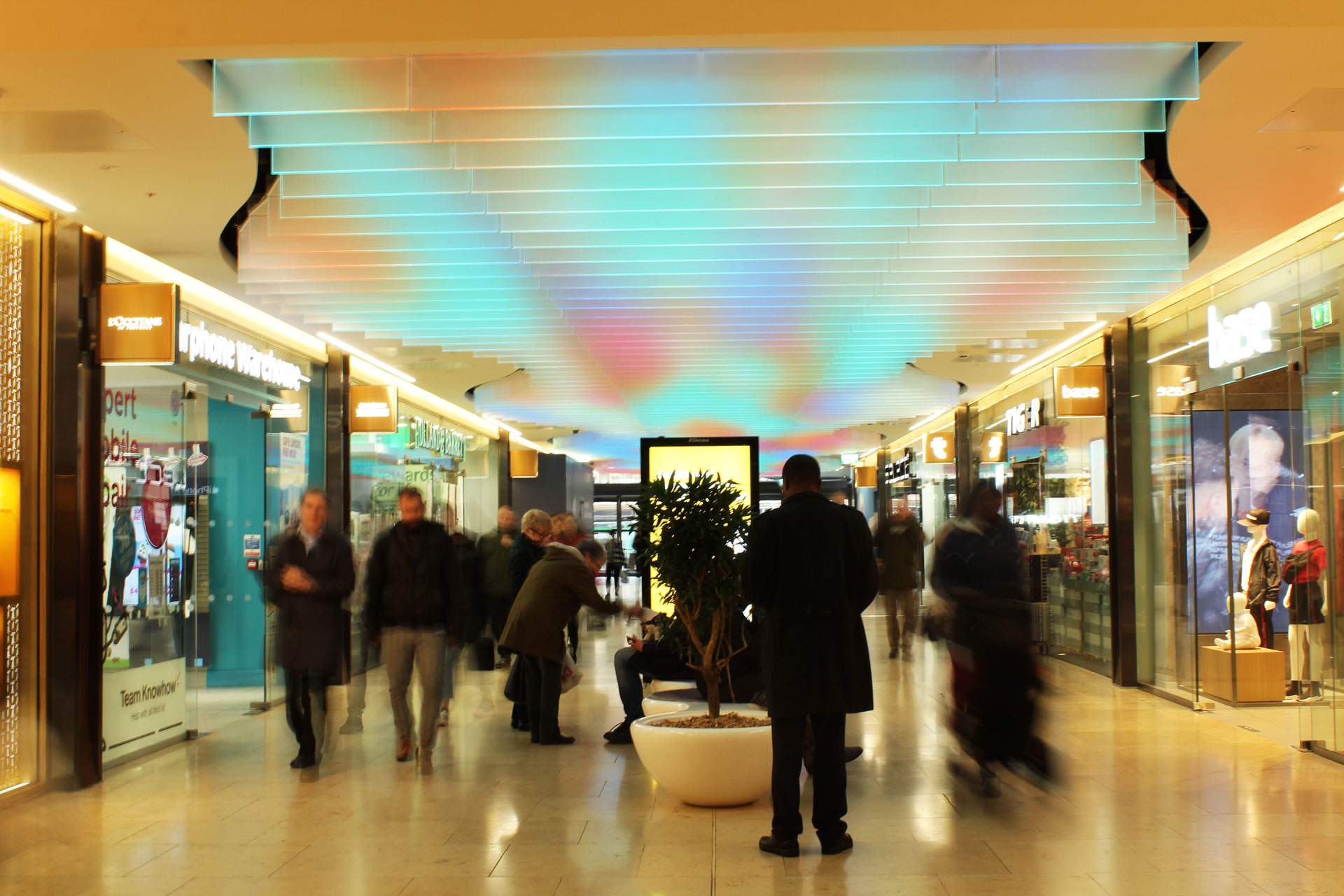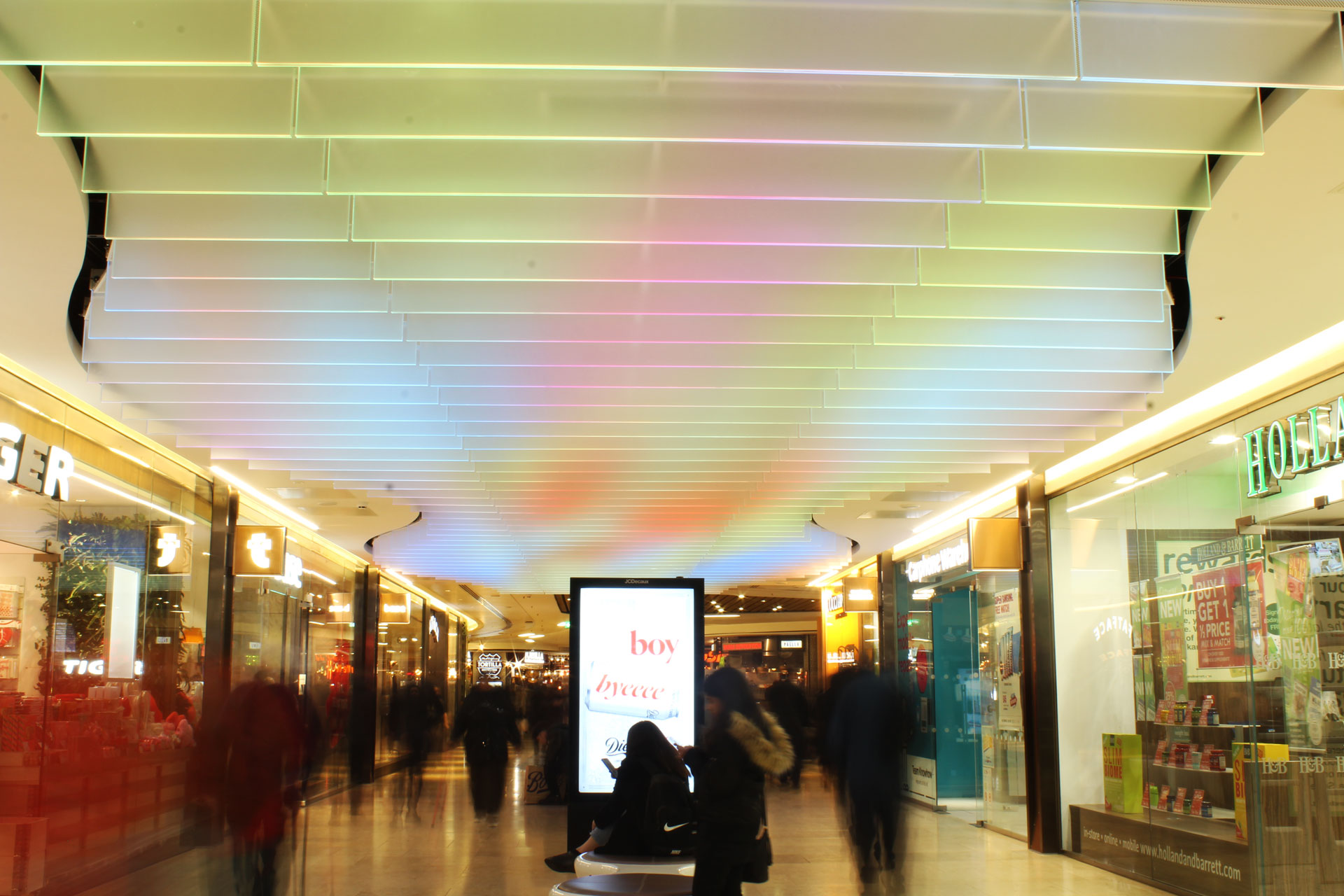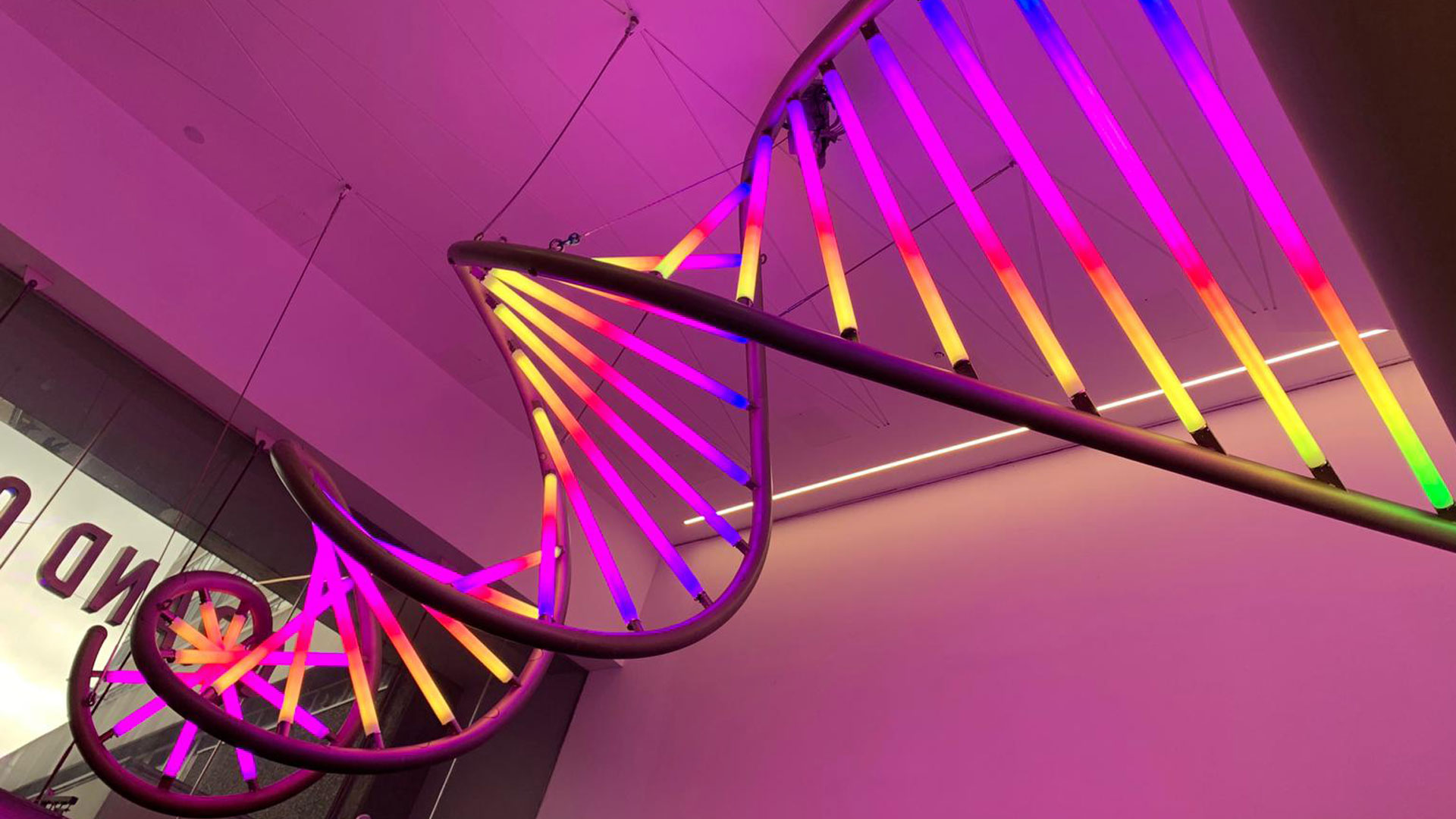 Author Ellen Murphy
Category