Beautiful Kitchens Magazine featured The Light Lab's Spectraglass™ in their September 2012 issue, highlighting its use in a private residence in Berkshire, as part of a kitchen lighting feature.
This is what Head of Design at Holloways of Ludlow, Robert Burnett, had to say about our product:
"I'm a fan of The Light Lab's Spectraglass™; a glass that can emit light evenly from LEDs in its base. With a colour changing system, the island can be set to a single colour or alternating shades. It's important to ensure that feature lighting like this can be used on its own for maximum impact by night, or turned off if you're not in the mood".

See the full article below.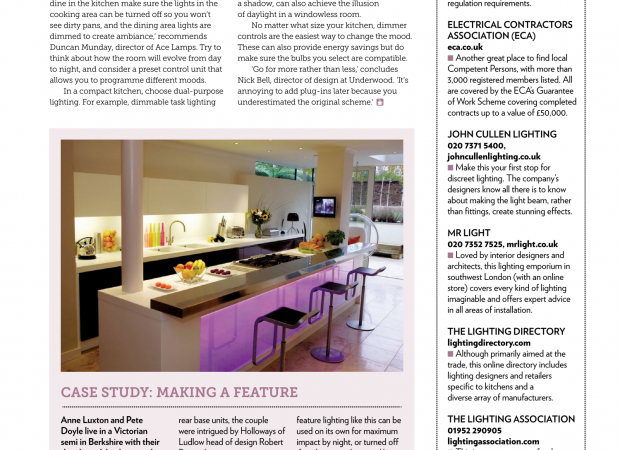 Author The Light Lab
Category