The International Year of Light and Light Based Technologies (IYL 2015)
Within the lighting industry 2015 has been earmarked as a particularly important year, not least because it is likely to see LEDs become increasingly affordable and designers embrace such technologies in their creations. The UN has officially named 2015 as The International Year of Light and Light Based Technologies.
This observance by the United Nations was established in December 2013 by the UN General Assembly. It is a worldwide initiative that aims to raise awareness of the important role that light plays across the globe and particularly, how lighting technology can impact sustainability initiatives in diverse fields such as agriculture, education, communications and health.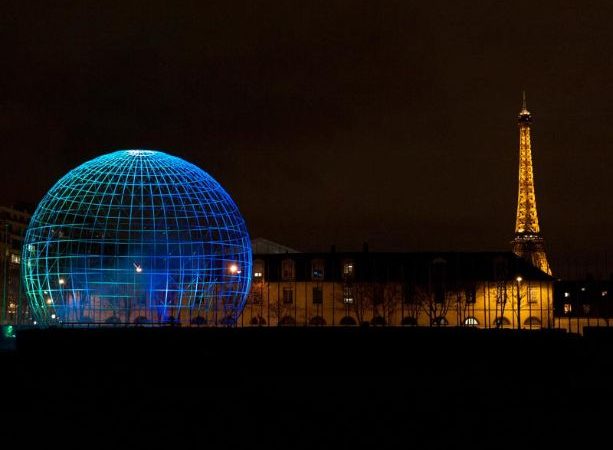 The Aims of IYL2015
At a practical level the IYL2015 aims to increase awareness and understanding of light's place in the modern world, not just amongst the public but also at a political level. It also hopes to show the world that light has had a major impact on global development, from studies of optics thousands of years ago, to more recent breakthroughs in fibre optic internet.
Why 2015?
2015 was chosen as The International Year of Light because this year will mark a number of important anniversaries in the history of lighting technology. It is also remarkable that so many milestones in the science of light are can be marked in 2015, milestones such as:
● 1815 – Some of the first works into optics by Ibn Al-Haytham
● 1815 – Augustin-Jean Fresnel's development of the notion of light waves
● 1865 – James Clerk Maxwell's electromagnetic theory of light propagation
● 1905 – Albert Einstein's photoelectric effect theory
● 1965 –Charles Kao's breakthroughs in the transmission of light in optical fibres
The fact that these achievements all have an anniversary in 2015 made it the perfect opportunity to unify them for The International Year of Light. By doing this, the UN are hoping to highlight the continuing scientific endeavour in the field of light and lighting technology and demonstrate that scientific discoveries are still being made today.
Launching IYL2015 in Paris
During the 19th and 20th of January 2015 the IYL2015 was launched at UNESCO headquarters in Paris. The event saw over a thousand participants, including speakers, diplomats, CEOs, Nobel laureates, scientists and lighting industry leaders. For a festival of light, the event naturally had some stunning visual effects, not least Finnish Light Artist Kari Kola's installation called "Light is Here" which projected the spirit of the Northern Lights right onto the UNESCO building.
UN Secretary Ban Ki-moon also had a message for attendees, where he issued his support for the IYL2015 initiative, stating that at a very basic level light is the giver of life, due to its role in photosynthesis. He also expressed his hopes that in the 21st century light technology would continue to evolve in a way that enhances sustainable development and addresses climate change, especially in the developing world.
Throughout the year exhibitions will form part of the celebrations, starting with 1001 Inventions and the World of Ibn Al-Haytham. This and other events will shine a spotlight on the works of great scientists and as an international initiative, will be held around the world, so watch this space to see if anything is happening near you.
UN/UNESCO International Year of Light 2015 Final Official Trailer from Nickolas Barris on Vimeo.
Einstein's Light is a documentary film created by award-winning international filmmaker, Nickolas Barris. It explores how scientific imagination and innovation advance knowledge frontiers with Albert Einstein as a model. The film's structure examines Einstein's discoveries as well as where imagination and innovation are occurring in the present time highlighting modern organizations on the front edge of discovery. It illuminates Einstein's quest to realize his General Theory of Relativity from his miracle year of 1905 to its finalization amidst the horrors of World War I as he used the properties of light to guide his creative path. The symbiotic relationship between music and science is a major theme as Einstein is the greatest example of its efficacy. Nickolas Barris commissioned live original songs to reflect the power of music as a catalyst for scientific creativity. Grammy award winning violinist, Joshua Bell, performed three of these songs from the film for their world premiere at the International Year of Light 2015
Author The Light Lab
Category