Each town or city around the country, whether we realise it or not, has been created in accordance with strict design practices and policies. It's the reason why beautiful towns in regions like the Lake District are able to maintain their original, charming appearance, and cities like Manchester continue to embrace modern architecture. These rules protect the identities of such towns, and it's for this exact reason people that pay them a visit. Beyond designing something that's in line with expectations, how do the people behind these developments breathe life, soul and character into design to ensure these are places that people really want to visit and be part of? Here are a handful of ways your towns and cities are being enhanced behind the scenes so that they are bringing the high-street to life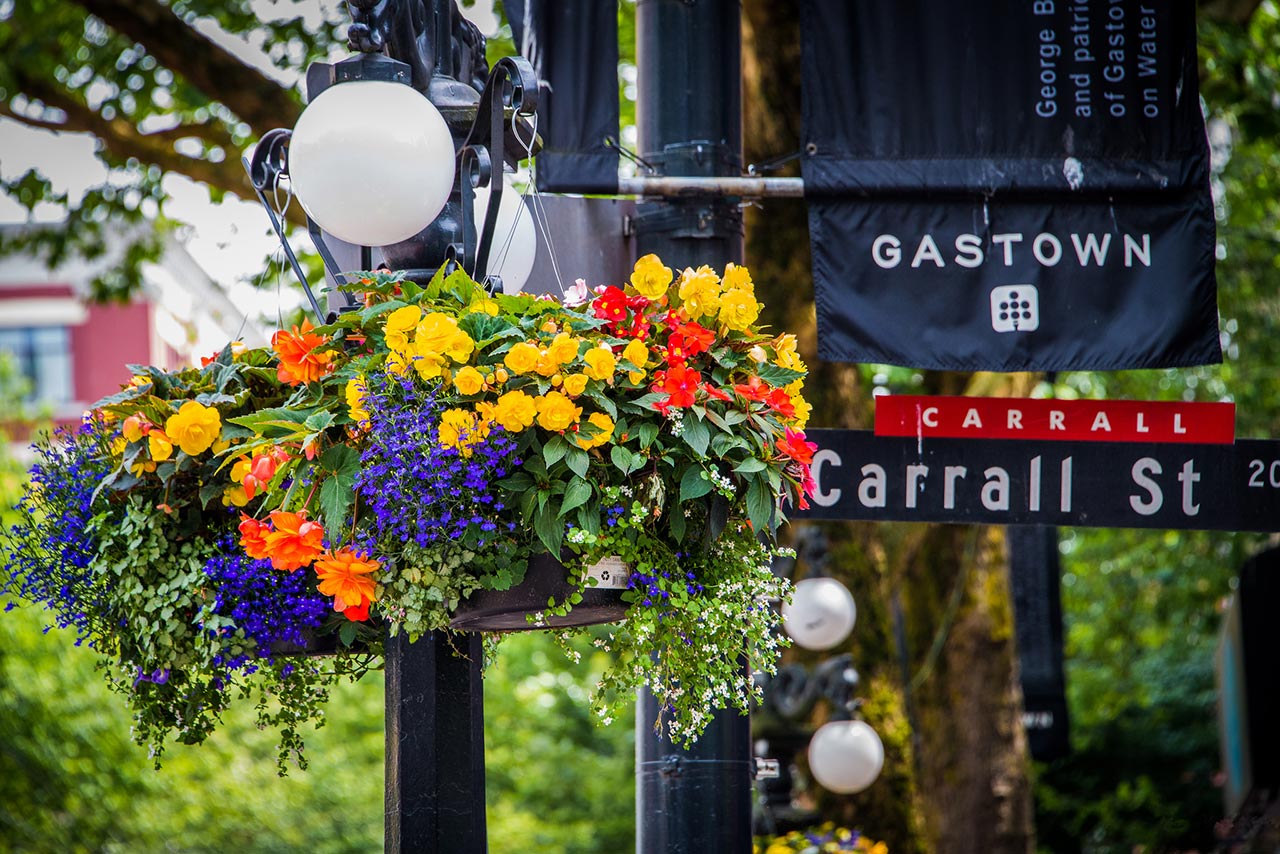 Image source Flickr
There's no doubt that floral displays in town centres can bring bursts of colour to otherwise urban settings, but they also have an important role to play in maintaining the air quality. These days, the environment is number one on the agenda, and town planners go to great lengths to ensure these displays are nourished and well maintained throughout the seasons. It's often the case that local business will be involved with floral partnerships, affording them the opportunity to take ownership of a few basked or troughs, which will be maintained by a local supplier. Great care and attention goes into maintaining these public floral displays to bring smiles to the faces of those who pass by, and you'll find that even during the winter they're able to bring some much needed joy to the streets in the form of seasonal trees.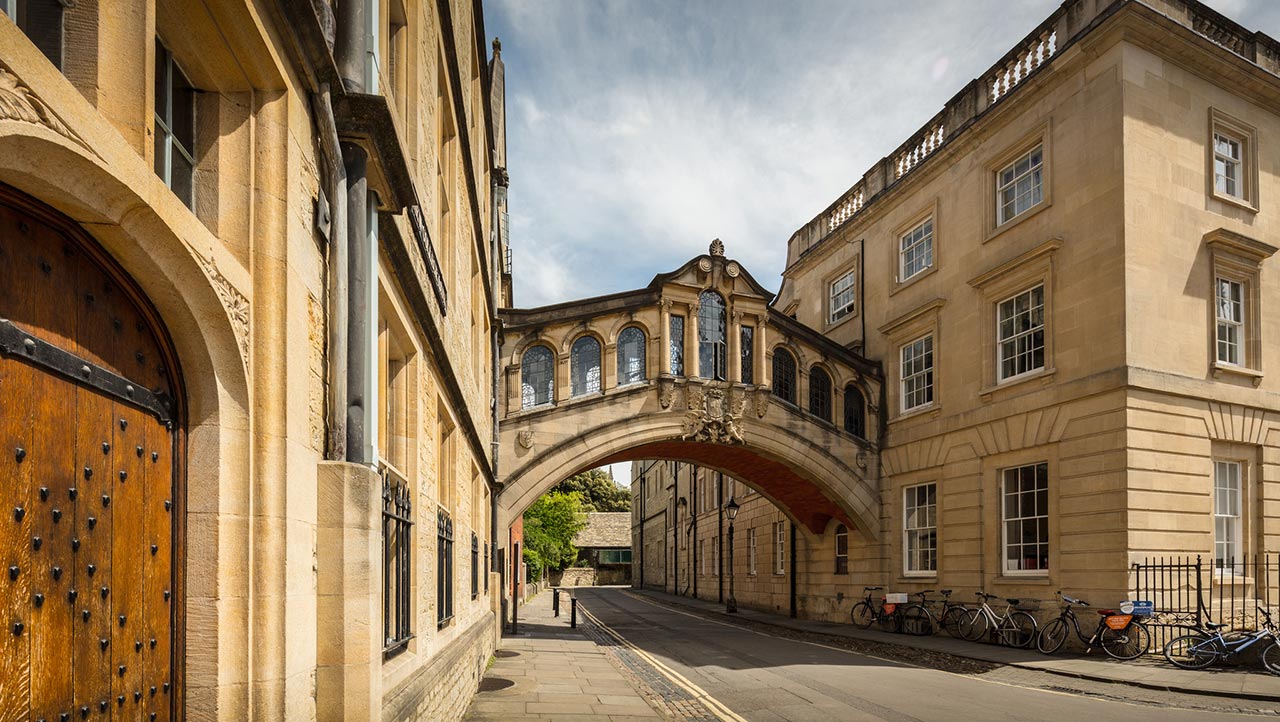 Image source Flickr
Whether you're a tourist or a resident, there's no doubt that the ability to stay connected with social media and communicate with the world is something you've grown to expect rather than long for over the years. No longer is the restaurant or café the only place you can expect to pick up free wi-fi, as towns and cities across the country are introducing high-speed connectivity to the streets. The premise is aimed at keeping customers and tourists in touch with local events and one another, which in turn should improve their shopping experience. Smart cities are popping up all over the world, but this is the first baby step in the majority of our cities stepping into the 21st century.
Lighting up the public realm is not only a fantastic way to ensure shoppers stay safe, but it brings character to open spaces, buildings and points of interest. Of course the captivating glow of lights at night isn't just something that should be reserved for Christmas. There have been a number of memorable examples of this in recent years, including The Hull Tidal Barrier and Old Spitalfields Market in London, both of which tell a story through bespoke lighting. Public realm lighting provides a way for people to interact with the town and often the inspiration behind the lighting piece is drawn from local history or stories, allowing them to learn more about their destination and bringing the high-street to life.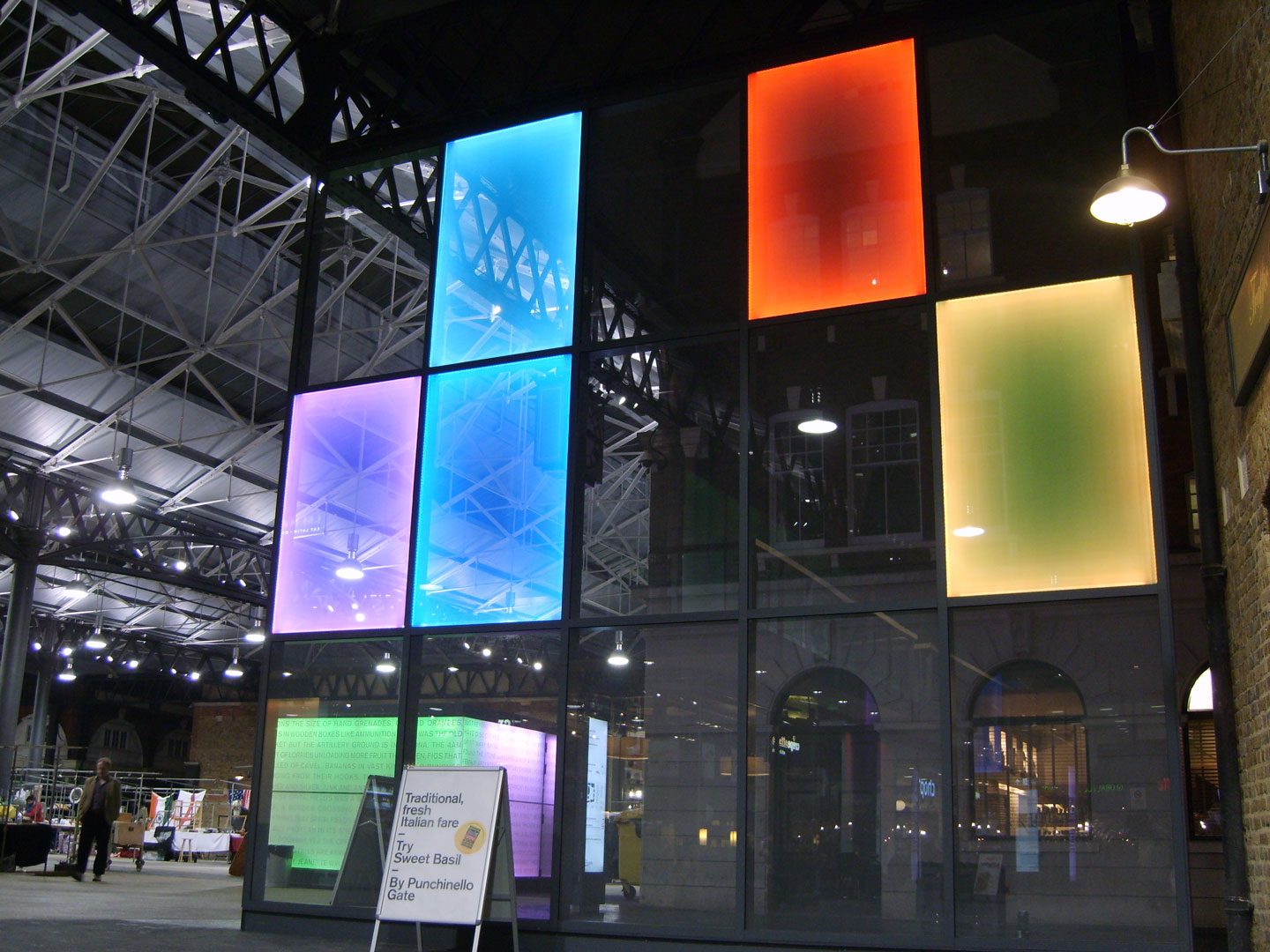 Image source The Light Lab
Whether it's a beautifully handcrafted sculpture, cascading waterfall or a collection of bespoke benches scattered throughout the city, public art has the potential to connect people to places, places to things, and reinforce themes. Pigs Gone Wild was a mass participation art event where 40 pig sculptures designed by local artists were scattered across the town of Ipswich, and fashioned into a trail that so tourists exploring the town could tick off each sculpture as they went. Whilst temporary art installations like these are a fantastic means of bringing tourists to the area, a permanent sculpture or mural can become the iconic symbol of a city.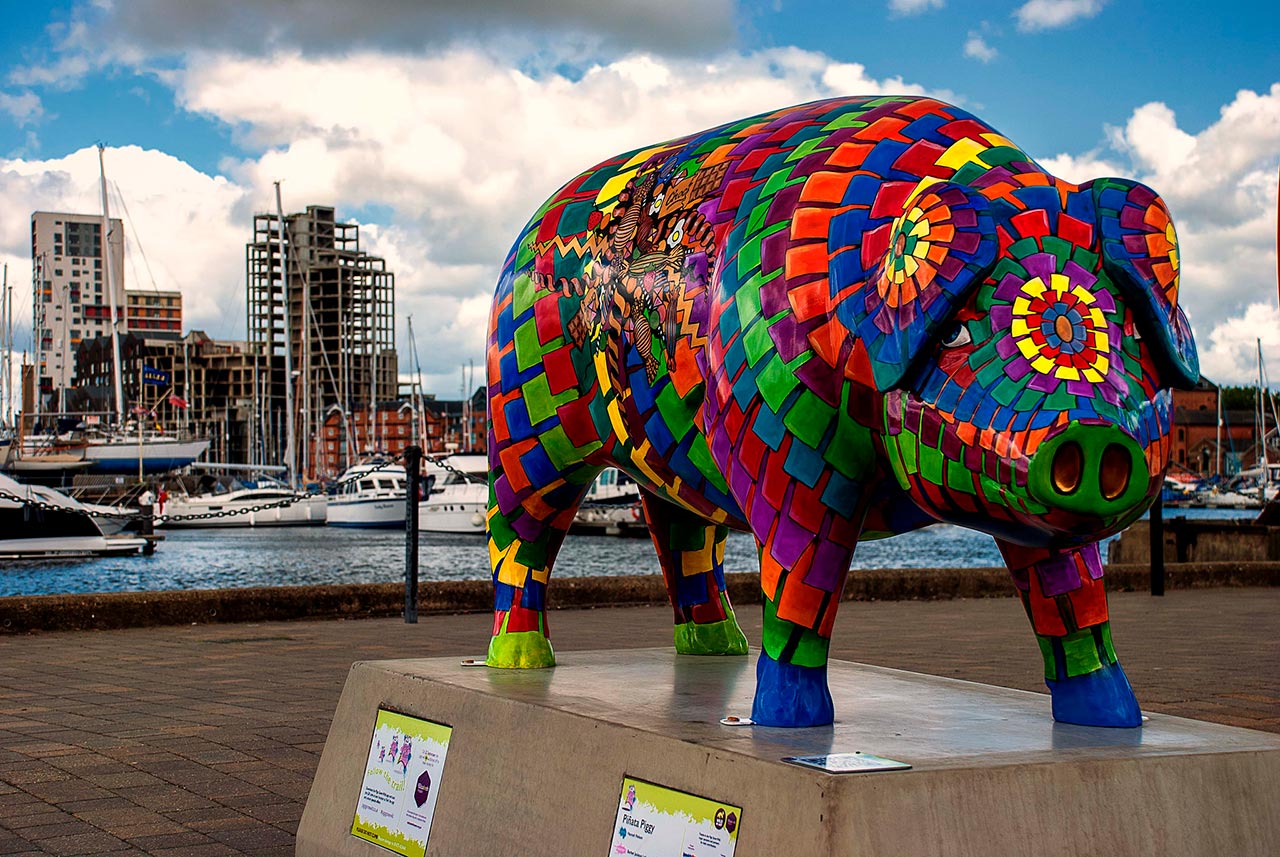 Image source Flickr
Author Ellen Murphy
Category